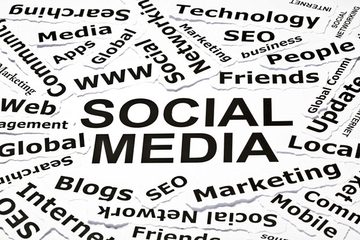 It's vitally important to measure how well your social media campaigns perform. If you don't, you can't accurately know what your return on investment is – or how to improve it.
Setting your goals and metrics
As with all forms of marketing, the first step in tracking and measuring your social media campaigns is to determine specific, clear-cut objectives for your campaign.
These could be, for example, reaching new markets or sectors, increasing website traffic, improving sales or getting more customer feedback.
Having decided on your goals, it's important to establish metrics – the things you're going to measure – which will tell whether or not you're achieving those goals.
Bear in mind that some metrics are quantitative (eg page visitors, number of followers, number of re-tweets and so on) while others, for example share of voice, are less easy to measure and need a degree of intuitive judgement.
Tracking tools
Fortunately there are many ways to track and measure social media exposure:
the major platforms – Facebook, Twitter and Google Plus, along with blogging software such as WordPress – all allow a wide range of metrics to be recorded over time
free independent tools can be downloaded from the internet, as well as paid products
specialist web design companies can provide measurements and analysis, for a fee
Different tools are useful for measuring different aspects of social media – for example:
Facebook Insights is an analytics tool which can track and analyse data about user interactions with a Facebook page.
Google Analytics is invaluable for showing interactions between social media and your website. It's not fully available for Google Plus pages, but will be rolled out to provide a similar depth of user information to that available for other social media sites.
WordPress Stats is a plug-in to provide information about visitors to blogs created using WordPress.
FeedBurner enables blog posts to be managed and analysed.
Klout uses different variables across a range of social media to establish a 'Klout Score', which can help show where a social media presence is successful and where further attention is needed.
Socialmention is a free tool which is useful for assessing qualitative measures such as share of social media voice and brand associations.
It's best to use more than one tool to provide tracking, with each one delivering a different measure. This will give you a more rounded picture of your social media results.