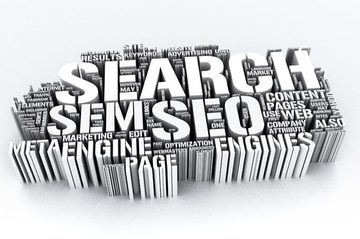 Choosing a domain name isn't just a question of finding a relevant 'title' for your website; it also plays an important part in search engine optimisation, or SEO.
A domain name, like other website content, is searchable on the internet by potential business users. Therefore, domain names must contain keywords which the 'crawlers' (the searchers that a search engine uses to sift through website content) will recognise as relevant to an internet user's search.
The best keywords to use in a domain name in order to optimise it for search engines are those relating to the content, or as a business provider, to the services/products you provide. Therefore, incorporating a service or product (e.g. 'painting' or 'paint') into your domain name will potentially improve the chances of it being picked up by a crawler.
Incorporating your business name and/or a location into your domain name is another way to improve your domain name's SEO, as many internet users will search for your service sector by company names or locations.
Key SEO tips:
1. Include a service or product
2. Include the location of your business or your service area
3. Include your company name
4. Use keyword phrases if possible, rather than single words