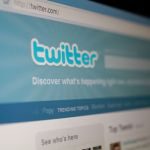 How to share video on Twitter
Back in September 2010 Twitter introduced the ability to embed videos into tweets so that that users can stream videos whilst on the Twitter website. The user can read tweets on the left side of the page whilst streaming video on the right side of the same page. This move is a compelling reason to share video via Twitter as part of your video marketing campaign.
You cannot upload a video direct to Twitter. You need to upload the video to a compatible video sharing website, such as YouTube, Vimeo, Twitpic and Y-frog; all these sites enable you to share the video to your Twitter account.
Alternatively its easy to use a YouTube short URL to embed a video into a tweet. Use of a short URL helps to keep your tweet within maximum of 140 characters. To create a YouTube short URL take the full YouTube URL of your video and replace "http://www.youtube.com/watch?v=" with "http://youtu.be/"
For more details see Twitter's own short video tutorial about how to share videos.
Micro-Videos: An idea for video marketing on Twitter
There are video experts who recommend that because Twitter is a micro-blogging website it makes great sense to create micro-videos for Twitter. A micro-video is a video of 10-30 seconds duration.
We felt this to be a powerful idea and produced 10 second videos for hundreds of UK businesses. Here are links to a couple of our favourites – you'll see the power of the passion and personality and that can be expressed in a 10 second video clip:
It can be simple to create a micro-video. If you have a webcam on your PC try out TwitCam . Apps are available which enable sharing of videos via a smartphone, for example Qik and Ustream are both available via the Android and iPhone apps stores. Also available for iPhone is Viddy which offers production features such as music and transitions for your video.