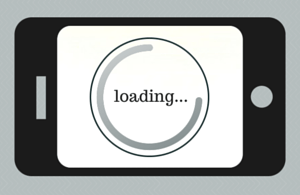 A little while ago, a lot of small businesses were hit by Google's decision to crack down on websites that weren't mobile-optimised.
If you weren't ready, you may have found yourself 'slapped' or demoted in search results.
That seemed a bit mean (although we were given quite a lot of notice) but Google has now stepped up to help you make sure you're doing what you can to meet best-practice web standards.
What's this testing tool then?
The new website testing tool is part of Google's Think With Google project: a load of knowledge about websites and online marketing to help you succeed in your digital adventures.
Put your website's URL into the testing tool and you'll be given three scores: how mobile-friendly your website is, how fast it is for mobile and how fast it is for desktop – three major factors in how well your site ranks in search results.
Each score gets a bit of blurb about it with some facts about mobile marketing and optimisation.
You can also get an email with a more detailed report that gives you a few fixes you can put into place to up your scores (maybe one for the geeks in your business).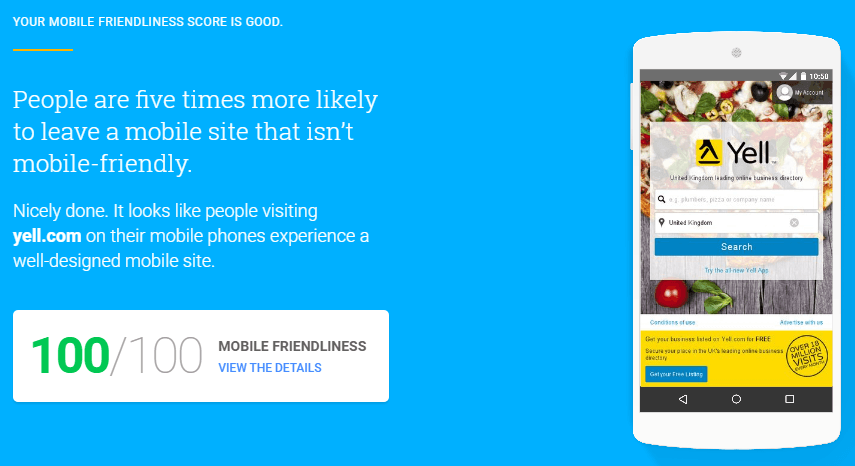 What kind of thing does it advise?
Avoid unnecessary redirects – they slow your site down
Optimise images so they load faster
Skinny down your code, ditching old stuff and bloated data
Enable compression to deliver your site faster
Allow caching so your site doesn't have to be loaded new (slow) every time
The likelihood is, you're looking at that list and thinking "Eh?" It's not hands-on advice; it's for you to shove at someone who knows what these things mean. The perk of using the tool is that it gives you a list of things to poke your website person with, so they can improve the performance of your website.
It's also nothing NEW. There have been bigger and better website testing tools around for years but if you're trying to win at Google, it pays to tick all of Google's specific boxes. Remember Google+?
But do you really need to do this stuff?
If you want your site to rank well, yes. Google's not the only search engine but they're the one that makes their rules clearest. With so much guidance available, it's easy to find out where you need to improve.
Yeah, you probably won't be able to make the improvements yourself (which is why it's worth spending the money on a website that's built the right way first time around!) but it's a pretty vital investment if you want to see return on your online presence, and ensure that potential customers can find you when they're searching online for a business like yours.
Google's new website testing tool will tell you how you're doing for mobile.
Click To Tweet