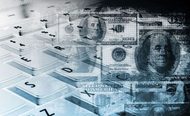 Audits. Not a scary word. Well maybe a little bit. PPC accounts can be audited by your client, a consultant or a company after your business. I have performed many of these, looking at an account in the interface and in editor and just trying to find faults and wins with it.
PPC is a very competitive industry and you need to know your account is being managed by the best.
Some of these audits have revealed some shocking errors, many from people who think AdWords is 'easy' but also just mistakes from a slip of a button. Equally, it has also shown me some logical practices. Audit's aren't always bad.
As an account manager, you should ideally audit your own accounts every 6 months, or spend time on a colleague's account auditing it. It's easy to come to the mind-set of 'let's rip this to pieces!' but it's also a good learning curve, can see practices others have employed and the results gained. If you are thinking of changing management, the new agency will have a look (dependent on account access) or a consultant.
So, what are key points to an Audit?
Just looking at the account, not factoring in landing pages and their associated analytical data, let's start with Structure.
Structure – Is the structure good? Is the account granular and refined? Are match types broken out by campaign? Are impression shares good? Are budgets being met? Are the campaigns named properly? Are campaigns broken out by placement? Is there a brand campaign? How are the targeting options?
Keywords – Are there long tails? Are search queries being pulled? When where negatives last added? Are there any dodgy negatives interfering with positive keywords? Are campaigns negatively exacted against each other? Are you missing any keywords?
Match Types – Are they using all variations or have they in the past? What % of the keyword range is broad match? How is the bid management?
AdCopy – How many adverts per adgroup? Are they on rotate or optimise? Are there keywords in the copy? Are they using DKI? Are advert extensions being used? Are trademarks being used? Do they include call to actions? Are they shorter adverts for mobile? Are they ok! With! Their! Punctuation!?
Quality Score – How is it? How would you look at improving it? Are there inactive keywords that could be cut?
One of the first things I will look at is negatives, the change history and a search query report.
This list is by no means extensive but gives a good indication of what to look or and where to start. Thought of anymore? Let me know!