Black Friday is no ordin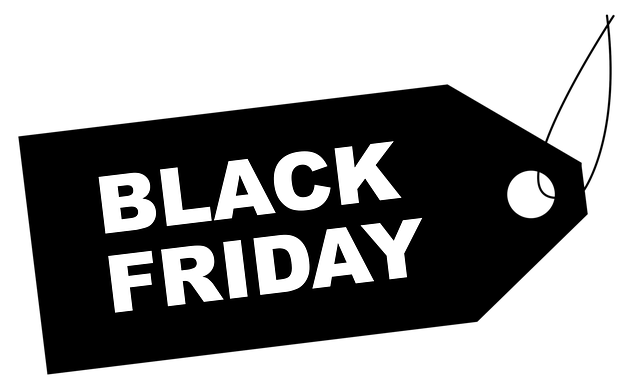 ary Friday. Deemed as one of the biggest phenomena in retail history, it's a day which consumers love and where employees want to pull their hair out. But if executed correctly, companies can reap the rewards of a successful Black Friday.
Using PPC is the quickest method to get your products and promotions to your audience. It's an exciting and challenging day as a retailer and good planning is key. Here I provide you with some tips to get the most out of Black Friday weekend:
Know your Commercial Offering
Before setting up your campaign for peak, you'll need to know what the commercial offering is. Your business and PPC account manager must work together to decide which products to push over the weekend. Will you be going for the products with the highest margins? Highest revenue opportunity? Or to push a certain side of the business which is struggling?
Whatever tactic you choose, remember to double check your inventory to make sure you have enough budget in place to fulfil products. The last thing you want is to be paying for PPC advertising when your products are out-of-stock.
Prepare Your Budget and Forecast
It's best to save at least 40-50% of your monthly budget for Black Friday weekend. This is dependent on industry and personal preference of course but Black Friday is huge and it's likely that your competitors will be bidding aggressively over the period.
Forecasting what you may expect in return from Black Friday weekend may give you an idea of what budget to use and in which areas. It could even help persuade your boss to handover more budget to help reach its potential if you showcase the value.
Review Your Historical Performance
Have you used PPC Search advertising before for any previous Black Friday campaigns? If so, have a look at your AdWords data from last year. What worked well? What didn't work so well? How often were you shown? Can you use any campaigns which are relevant to your product offering this year?
Looking at historical performance really gives you an idea of what to expect and helps you continuously improve your campaign year-on-year. You can take a look at any activity which achieved a great ROAS (Return On Ad Spend) from last year and analyse peak user search times to make sure you have a large presence over those time periods.
Investigate Bounce Rates
A deeper dive into Google Analytics will allow you to look at further insights such as Bounce Rate and average time on the landing page. This will really help pinpoint what landing pages are underperforming from your PPC adverts and which needs optimising ahead of Black Friday weekend for optimum performance.
Re-Target Previous Visitors
There are many re-targeting options you can choose from over Black Friday. I'm a big fan of retargeting old visitors to your website with a generic Black Friday campaign as they are familiar with your brand and your website which will increase your chances of conversion.
You can segment your audiences depending on the products or categories that they have viewed and whether they've made a purchase. If they've made a purchase, it's best to capitalise on this and place higher bid adjustments for search terms with this audience to improve your chances of being seen above competitors with a recognised brand.
If you use RLSA (Remarketing List For Search Ads), you can create bespoke ad copy based on the user and their behaviour that you've tracked. This can be a special offer or a different USP to highlight which will increase the chances of sales over Black Friday.
Create Tailored Ad Copy
Make sure you create specific Black Friday adverts for your PPC Search Campaigns. It's encouraged to create a sense of urgency that these deals only come around once a year and the deals won't last long. 'Hurry whilst stock lasts!' is a popular communication message used by advertisers.
If you had a PPC campaign from last year, review any messaging from your ad copy which outperformed others and see if you can use a similar method of communication this year. Remember to make sure you change your ad copy for Cyber Monday too!
Make Use Of Promotion Extensions
Promotion Extensions is a great and effective way to add more value to your advert without being restricted by your character limit in your ad copy. Rather than showcasing your promotional offer within your ad copy, this extension allows you to have an added feature which displays the promotion for you.
You will have a selection of different options of what you want your promotion displayed as e.g. Black Friday, Christmas Special etc. The promotional discount will display a Monetary value or percentage discount within your ad extension. Currently, the Promotion extension is only available in the BETA version of Google AdWords so is worthwhile using that version, even if it is just to make your advert stand out!
Decide On Your Bidding Strategy
Ahead of Black Friday you must decide which type of bidding strategy is most suitable to reflect your overall goal. The most widely used bidding strategy would be to maximise clicks within Google Adwords to make sure you're driving traffic whilst getting the most value throughout the weekend. However, if you're using a 3rd party bidding software, it's best to contact your supplier and ask what type of strategy they would recommend over the weekend in line with your objectives.
You'll also need to take into account Google's new policy where Google AdWords campaigns can now spend up to twice their average daily budget by allowing Google to bid more when the traffic coming through is high-quality.
Have a Plan B
It's best to play out 'what if" scenarios just as a precautionary measure and to cover all angles. What happens if your daily budget runs out in the first few hours of going live? What will happen if your website goes down? Or your adverts get disapproved? What will you do if a product isn't performing as expected in terms of traffic or conversions?
Write out a full list of possible scenarios that could go wrong and have a contingency plan in place to keep your mind at ease.
Final Thoughts
If you plan ahead and 'expect the unexpected' then you're on your way to a well-prepared and hopefully profitable Black Friday. The competition will be fierce, CPC's (Cost Per Click's) will drive up but you love a challenge right?! Good preparation along with a strong commercial offering and a fully optimised website is the key PPC ingredients to help make a very healthy ROI over Black Friday. Good luck!