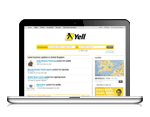 Backlinks, or incoming links, are links to your website from other places on the internet. They advertise your website and encourage web users to click through to it, and they also allow search engines to see that other websites recommend your business site and that your site is relevant to a particular topic or keyword phrase. These functions all assist in improving your website's ranking, as search engines favour relevant, popular content.
Quality backlinks come from reputable sources
One of the factors which search engines consider when determining the value of a backlink is whether it comes from a reputable source. A popular and well respected website which links to you is likely to have done so because it feels you have services, products or information available through your site which may be useful to its own customers. This helps search engines to see that your website is of good quality and is relevant, and make it more likely to rank your site highly in its search results.
Online directory listings
Generating strong backlinks should therefore be an important part of your search engine optimisation (SEO) campaign. A good way to begin for many business websites is by getting your site included in relevant online directories. Yell.com is an excellent place to start, with free directory listings which include your website link. Not only will a listing here allow your site to be found by many potential customers searching for your business type, but it will also provide your first strong backlink.
Trade directories and Google Places
If there is an online directory for your trade or business type, this can also be a good place to get yourself listed. Sites such as Checkatrade and TrustATrade allow businesses to apply for submission and promote successful applicant's business details, including their website links. A Google Places page can also help your business and advertise your web link, as Google can verify the quality of them quickly and will often return these highly in the search results.
Directory backlinks and SEO
The benefits of advertising your business through established and successful online directories are clear anyway, and you should find that business is generated directly through these methods. Behind the scenes, these backlinks and the visitors following them will also be playing a part in your website's SEO, and hopefully driving your website further up the search rankings.