Read to the end of this blog post and you'll become a millionaire.
If only that were true. But it got your attention, didn't it?
No matter whether you're selling products online, promoting an event or simply want to get people to sign up to your newsletter, your call to action (CTA) is crucial. It's what gets your website visitors over the line, so they complete a particular task.
The call to action tells users what you want them to do. Calls to action generally appear either on your website, or within online advertising. Typical calls to action include 'buy now' or 'register here'.
The text you write usually appears as a link or button, often with some supporting text nearby. Choosing a good call to action will significantly increase your chance of success.
So, what makes an effective CTA? Here are six tips to help you craft a call-to-action that'll get the results you want:
1. Be clear and to the point
You only have moments to grab someone's attention, so make sure your call to action can be understood in a single glance.
Match.com exemplifies this: 'Meet singles near you' gets straight to the point. Click on this ad to meet people who are single and located near you.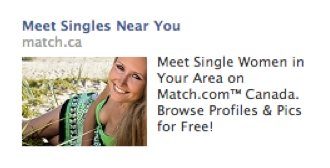 You can try thinking of your call to action as if it's a motivational speaker. Tell the reader to get off the sofa and do something that will improve their life.
2. Create a hook
To hook potential customers, you need to answer their key question: what's in it for me?
The answer will tie in with your value proposition or unique selling point. What does your product or service offer people? Does it help them do their job better, lose weight, be happier, get rich or save money?
If you can incorporate your USP into your CTA (are you getting the hang of these acronyms?), it's a great way to increase clicks. For instance, if your service guarantees it will save people time, your call to action could incorporate this benefit. For instance: 'Start saving time today'.
To hook potential customers, you need to answer their key question: what's in it for me?
Click To Tweet
3. Make your call to action jump off the page
What good is a call to action if it blends in with everything else on the page?
Your calls to action should be consistent with your brand, but should also stand out from the rest of your content. Use bold colours and a large, easy-to-read font.
Most primary CTAs take the form of a button, helping visitors to quickly identify it. PayPal's button does an excellent job of incorporating branding: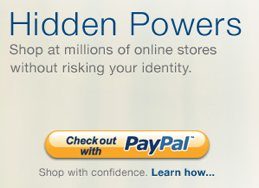 4. Get your visitors to act now
Few things delay the buying cycle more than hesitation, so give your visitors a reason to act immediately.
After reading your ad, email or web page, what do you want the visitor to do? Make a purchase? Test a product? Download an e-book? Create a sense of urgency around your desired action.
For example, if you want your recipient to make a purchase, 'Buy now' may be an effective call to action. If you want your customer to download something, 'Download your e-book today' may work. Both options convey a sense of urgency.
You can increase this sense or urgency by offering a limited offer or discount, then reinforcing that discount within or near the CTA.
5. Ask a question
Questions are a great psychological technique to get people interested. They work for two reasons:
They have a conversational tone that pulls people in.
People tend to ask questions in their mind when they have a problem to overcome.
For instance: 'how am I going to get more sales next quarter?'
Here's an example from Wishpond:
6. Match each CTA to a stage of the buying cycle
Not every visitor is at the same stage of the buying cycle. Some are researching, some are considering a shortlist of options, and others are just about ready to hand over the cash.
Think about what CTA will appeal best at each stage.
For instance, downloading an introductory ebook might appeal to someone performing initial research. However, offering a free add-on or discount might be more appropriate to someone close to buying.
In short: one call to action won't work for every user. It's important to create content for each stage of the buying cycle, then use specific calls to action that appeal to different audience groups.