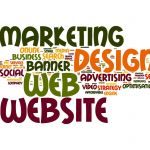 The keywords you use in your website play a vital part in helping customers to find your site, and in helping the search engines to understand your website content and place your site in its search listings. Making sure you are using the right keywords is hugely important to search engine optimisation (SEO). By taking the time to research your keywords and choose the most relevant and popular phrases for use in your site, you could see your site rise up the search rankings, becoming far more accessible to your customers and hopefully generating business for your company.
Researching and choosing keywords
In previous posts, we have looked at researching and choosing your keywords to make sure you have the best possible chance of SEO success. Strong keywords are typically those which are highly relevant to your business and receive many searches by search engine users each month, but which do not have too much competition for their use. There are many different tools for keyword research available on the web which are free and very easy to use – a good example is Google's own keyword tool. By entering a keyword phrase into the keyword tool, you can see how many people are searching for that phrase each month, how much competition there is to rank for that phrase, and what similar phrases are also being used. Taking the time to check your keywords will ensure you have a great chance at achieving a good search result rank.
Research and update your keywords to keep your site well optimised
However, it is important to remember to carry out keyword research on a regular basis. Market trends can vary a great deal, especially in today's digital age, and the language we use also changes. New products are released and new services are announced by businesses often – make sure you update your keywords to reflect any change that your business, or the market in general, may experience. You may find that terms you chose on the basis of their popularity have dwindled, while other keyword phrases are now being looked for more often. You may also find that a phrase that had a lot of competition is now less sought after, so you may want to try and see if you can have success with it. To make sure your business website stays ahead of the game, carry out regular research into your current keywords and any alternatives you might wish to rank for, and update your site to reflect this.