Can't See the Web for the Trees
The business impact of a strong online presence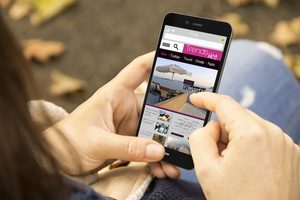 The majority of the SMEs we surveyed were very clear about how important an online presence was for their business. 80% of respondents saw their website and social media presence to be the most important aspects for generating leads and sales, closely followed by digital marketing (79%) and branding (also 79%).
87% of the businesses we surveyed had a company website, and out of all our respondents:
35% believe their business would not survive without a website
34% of respondents stated that they had previously thought their businesses website was unimportant before the pandemic but now think that it is important
48% of businesses have spent more time promoting their website
43% have spent more money promoting their website
So, it's clear that over the last year, many businesses have shifted perspective and reprioritised how they invest in their online presence. This, in turn, has led to an increase in leads and sales.
But do consumers agree? The answer is a resounding yes.
69% of consumers said they would seek out a business online before making a purchase or booking in a service with them. Around 20% were sometimes likely to (perhaps depending on the type of product or service they were considering), but only 8% of respondents said they were unlikely to check either reviews or a website online first.
We know that not all industries are the same – and the type of service on offer can definitely shift how important a website might be to potential customers. We dug a little deeper into each of our focus industries to see how critical an online presence might be for these businesses.
We asked consumers: how likely or unlikely are you to seek out the following businesses online before making a purchase or booking a service?
And the results were:
As you can see from the results, online reviews, a website or social media channels are of key importance for all our key focus industries, but particularly for restaurants and takeaways, trades people and the professional services. Consumers were least likely to consider an online presence for hair and beauty providers.
Summary
While figures fluctuate by industry, it's clear to see that both businesses and the consumers they're appealing to are on a similar page in terms of how important their online presence is. Whether SMEs choose to appeal to their customers through social media, their website or through digital marketing, it's great to see that many of them are aware of how important this is for their business.
Survey methodology
1,011 SME owners and 2,039 consumers were surveyed in April 2021 by Censuswide on behalf of Yell Business.