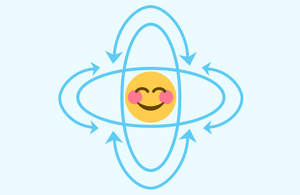 It might seem like customer service bots are putting real people out of jobs, but nothing could be further from the truth. 21st century customer service is all about using automation to free up your employees for the important stuff, like customer retention.
These days, you need to be everywhere – all the time. And that means your customer service volumes need to be redistributed to make sure you're not just hiring more and more agents.
Customer service platforms:
1. Web Chat
If you're selling anything through your website, web chat is a great way to avoid customers dropping off because they can't be bothered to email a question. The great thing about web chat is that you can have it quietly sitting there for the customer or you can offer help based on their behaviour.
For example, if the customer stays on one page a long time, you could trigger a chat window that asks if they need anything. If they move their cursor towards the browser X (exit intent!), you could open a chat window.
It's SMART. It's also nice and easy for the customer to get fast answers. Only thing is: it's got to be available. Don't offer web chat if you don't have the staff (or automated systems) to fulfil it; 'We're busy right now' showing nine times out of 10 is not cool.
A great thing about web chat is how affordable it is. When you consider that it serves more customers is less time, it's easy to track and it elevates your customer service into the 21st century, the £50 to a few hundred pounds per month bill is a bargain.
2. App chat
If you've got an app that's central to your business, you should be providing customer support there, too. Having app chat doesn't mean you have to be providing instant support; an auto message that gives your customer a timeframe is expected and accepted.
Many providers also give you the option of having bots to handle lightweight customer service, freeing up your human agents for the hefty stuff.
3. Email
Everyone does email support but not everyone does it well. Small businesses may struggle to be timely in picking up emails but big businesses are pretty sucky at it too. A response 'in the next 72 hours' is not good enough.
Sure, send an automatic reply giving the customer an idea of when they can expect a proper response but also give them other options, like a web chat link or a phone number. And if you're keeping people waiting 48 hours for an email, hire more staff. Or some bots.
4. Social media
Social media is a HUGE customer service platform. Yes, it's GIFs and LOLs and puppies…but it's also your most public and most direct form of communication with your customers.
If you only have time for content marketing OR customer service on social media, choose the latter. It's not optional to be offering customer support on Facebook and Twitter; if you aren't, you're running out of time to catch up.
But beyond that – everywhere you're engaging customers, you have to provide the same level of customer service. Someone in your Insta messages wanting a quote. A LinkedIn post enquiring about shop opening times. A comment on a Snap about how you're protecting customer data. Be ready.
5. Telephone
Some people will always be happier completing a transaction over the phone – whatever their age, technological savvy or purchase.
Deciding you're a modern business that's digital all the way could alienate a lot of buyers, so you do need to consider having a small team for inbound calls. They can always fulfil your other customer service channels but be on standby for phone calls.
Some business need outbound sales calls. But if you can reduce inbound calls with other customer service channels, imagine how many more outbound, money-making calls you could handle.
This always-on, everywhere approach to customer service sounds expensive. But it's all about streamlining and redistributing to manage the pressure. Humans are expensive but they're also irreplaceable: use people to make the most important touchpoints better and use automation or digitalisation to cover time-consuming tasks that don't add value.