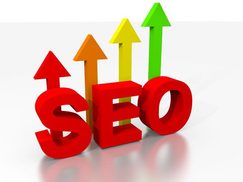 When setting up your new website, it can be tempting to take advantage of many of the design features available to you, such as embedded Flash content, thereby making your site eye-catching and making it stand out from other sites. However, did you know that the use (and especially the overuse) of these elements can affect your website's Search Engine Optimisation (SEO), and could actually lead to you placing low in the page rank?
Crawlers and Flash
The main reason for this is that search engine crawlers index pages based on their text content. They simply cannot read Flash content, and they can't index a page if they can't understand what it is about. Therefore, by building your website using Flash features, you are reducing the amount of information available to these crawlers, which may well have a negative impact on where your site ranks. Embedded buttons linking between pages are therefore no use to the crawlers, so if you utilise these, ensure you also link to those pages in your text to ensure that each page is found and indexed successfully.
Mobile web and Flash
Many of your customers will be searching for you on mobile devices. A large number of these devices are unable to load Flash content, and images are of a far smaller resolution, so having the right text content on your website is vital. Customers using the web this way will be looking for fast, relevant information about the product or service they require. By ensuring that your site is suitable for these users, you will increase your online custom, and as mobile searches become more prevalent, search engines will increasingly look to rank sites based on their usability.
Flash can still be a great feature for your website, with many design benefits and aesthetic appeal, but it is important that you do not overuse it and that you have all the important information, including the links and keywords, added into the text itself. Otherwise, you may find your site suffers in the search engines' page rankings.