Pinterest was Instagram before Instagram. Visual, addictive and popular with crafters, artists and designers. But then…actual Instagram.
Pinterest never managed to have the community vibe of Instagram; although it was pretty, there wasn't the same approval-seeking draw.
Eight years on, what's worth a small business's time?
Pinterest's best features for SMEs
1. Influencer API
Now, I'm not saying influencer marketing is the number one strategy for a small business. Don't give your year's budget to a makeup artist with a million followers.
BUT Pinterest now has an API that links to external influencer platforms, giving you an informed look at the hard stats that can help you make that decision for your marketing if you want to. Micro-influencers – people in your specific niche that have a healthy following – may be worth a peek.
Shop the Look Pins make influencer marketing pretty easy – they're similar to the product links you get on Instagram but more attractive and less buggy!
2. Pinterest for business accounts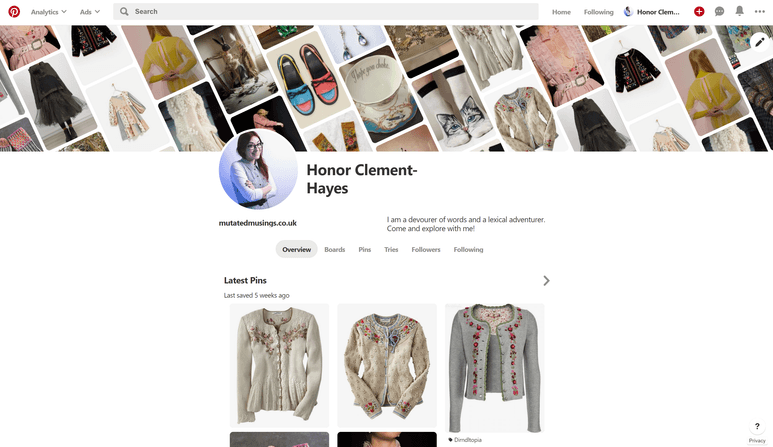 The main reason to upgrade to a (free) Pinterest for business account is to start running ads – but it's worth it just for the sleeker look of the thing.
The ads themselves are familiar territory if you've promoted on Instagram of Facebook. Pick a Pin to promote, choose a target demographic or interest, put some money behind it. Pinterest's promoted videos are now particularly good because rather than the traditional Pin size, a promoted video takes up two columns, so it's extra noticeable.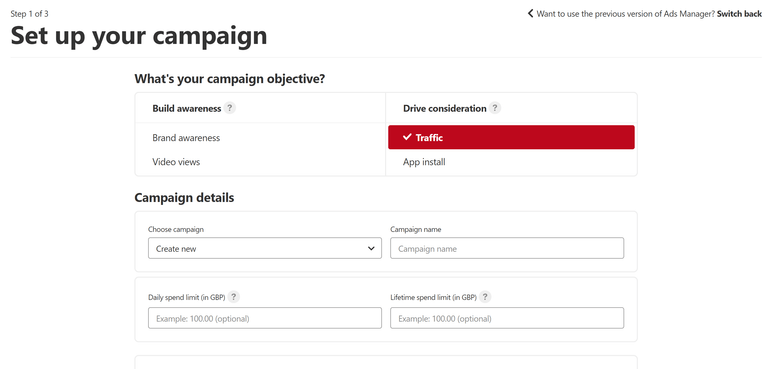 Pinterest says 70% of people using the platform come to plan a big life event. A tattoo, a nursery, a wedding, a house renovation. Pinterest is still the best place to collect and organise inspiration into a manageable project.
If that rings bells with you – if you're a florist, a jewellery designer, a tattoo artist or an interior designer – it might be time to give the Pinterest of 2018 a go. 87% of users have bought something they saw on Pinterest.
As well as familiar ad setup, Pinterest for business has an excellent reporting dashboard so you can dip your toe in the water and rigorously track how it's going. It even has a tool for creating tracked links so you can pick up the conversion in your website analytics.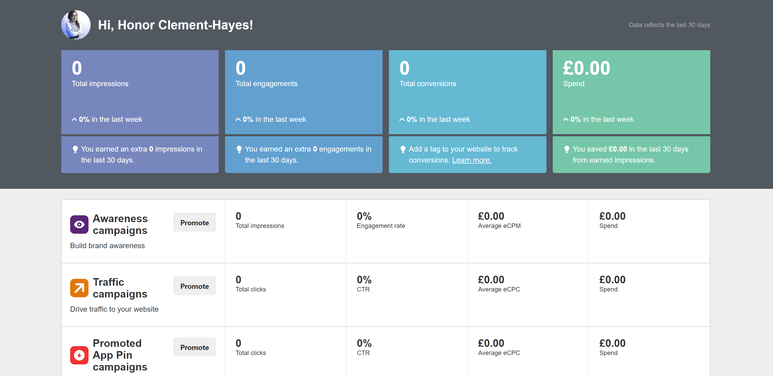 For me, the biggest perk of Pinterest for business is that it's not owned by Facebook. I'd trust Pinterest's analytics over Facebook's any day.
3. Shopping Ads
This type of ad gets its own section because it's that good. Whereas promoting a product as an image or video would get you brand awareness and maybe clicks through to your site, shopping ads are designed for direct response.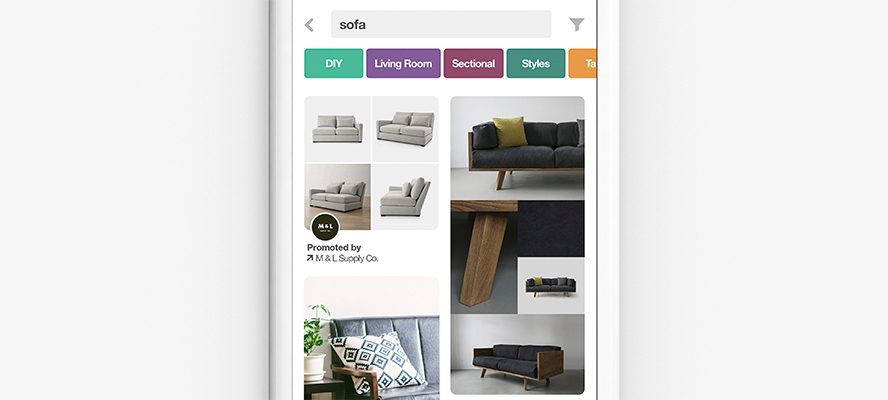 The aim isn't to get people browsing your Pins and website; it's to get them from Pin to checkout as seamlessly as possible. They can also be automatically created from a products feed, lowering the time you have to spend on building campaigns. Of Pinterest's first brand to use shopping ads, IKEA Canada had a 25% reduction in cost per sale from the platform and Lowe's beat its target ROI by 76%.
Shopping ads aren't available for everyone yet but they are being gradually rolled out and you can apply for access.
Pinterest is a special niche for visual brands. It's not going to work for plumbers but it could be exactly the boost you need if you're selling beautiful products.