In my previous post 'Managing your company's online reputation (Part 1)' I walked you through the importance of your online reputation and where you can find it. In this post I'll look at the best tools to monitor your reputation, how to respond and how to handle both good and bad comments.
Monitor
You should constantly monitor your online reputation so that if something bad happens you can respond quickly. Customers don't like to be ignored, so the quicker you can deal with something the happier they will be and the damage will be restricted.
Instead of having to manually search for any online references of your business, which can be time consuming, you can set up automated trackers. Many of the systems on offer are pretty good at finding references to your business, but they are not 100% accurate – there are many reasons that they might miss something such as a mis-spelling of your business name, a site isn't searchable or it just gets missed. So now and again it's worth having a little look round manually to see if there is anything that has been missed.
If you have customer service staff then make sure they get involved with your online monitoring, that way they can respond to a customer straight away, if needed.
Respond
Whether something good or bad has been written about you it is always advised interact, if you can. To make this possible it's a good idea to make sure you have a company account in most of the popular social media channels so that you can respond swiftly to any comments. Here are the best ways to handle the different types of comments:
The good – A good review or comment on a social media site like Twitter is great, make sure you retweet it to all your followers, sometimes a thank you to the writer is a nice gesture too. If someone has written a lovely blog post about your company then make sure you share that with your customers via social media and even in your email newsletter. If you've got an amazing overall rating on one of the review sites then make sure you mention it everywhere!
The bad – If you have a negative comment or review you must act immediately. There are two things that you should never do: ignore the problem, or, even worse, try to cover it up/remove it. You must investigate the issue straight away to make sure you have all the facts, you must then make sure you respond to the customer and help to solve their problem. In the case of Facebook particularly, even after the problem is fixed don't be tempted to remove the negative comment from your page – show that someone did have a problem but you solved it quickly and effectively. Often the customer will come back and praise a company for fixing an issue
…and the ugly – I have a great example of how things can spiral out of control if you let it. Last year I saw the most horrific example of reputation management that has severely damaged a company's standing with its customers. The company in question had quite a lot of issues with getting orders correct and delivery times. If they'd have acted straight away and admitted the problems, then swiftly dealt with their customers issues their reputation would have been saved, but instead of doing that they made the problem worse. Customer emails were ignored, negative Facebook comments were removed and not solved…the list goes on and on – but customers aren't silly, they saw exactly what was going on and it turned into a nightmare with a flurry of negative comments, reviews, social media posts appearing daily as a response to the company's actions. They could have prevented this by properly dealing with the situation immediately. If a company does let it get to this stage then I suggest calling in an expert in reputation crisis management, they will know how to handle the situation and put steps in place to try and repair the damage done, they will also help plan for any future crisis
The one thing to remember is that once this information is out there on the internet it is hard to remove, so in the case of bad reviews they can linger around forever. By solving issues quickly you will reduce the impact of this and by sharing the good things like reviews, comments and testimonials you can help counteract any bad references that may appear.
Using your good reputation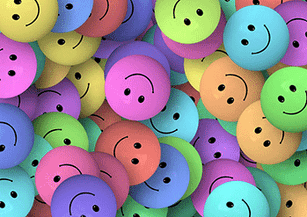 If you are a local business then review sites like Yell.com or Trust a Trader can often be as important to your business as your own website – they often rank very highly in Google so can be the first place potential customers will go to look for a local business. In the case of my local plumber he uses a review site as a replacement for having his own website, he gets most of his business through the Trust a Trader site or word-of-mouth referrals. Small, local businesses can be hard to find on the web and when you find them you have no idea if they are actually any good. By making the most of online review sites you can improve your visibility and use your good reviews to encourage users to use you – 72% of consumers say that positive reviews make them trust a local business more.
72% of consumers say that positive reviews make them trust a local business more
Click To Tweet
For social media the principles are similar, if you have good comments from customers then share/retweet them so that they become much more prominent – 92% of consumers trust social media recommendations more than any other kind of recommendation.
Reputation is a powerful thing – ensure your business makes the most of it.