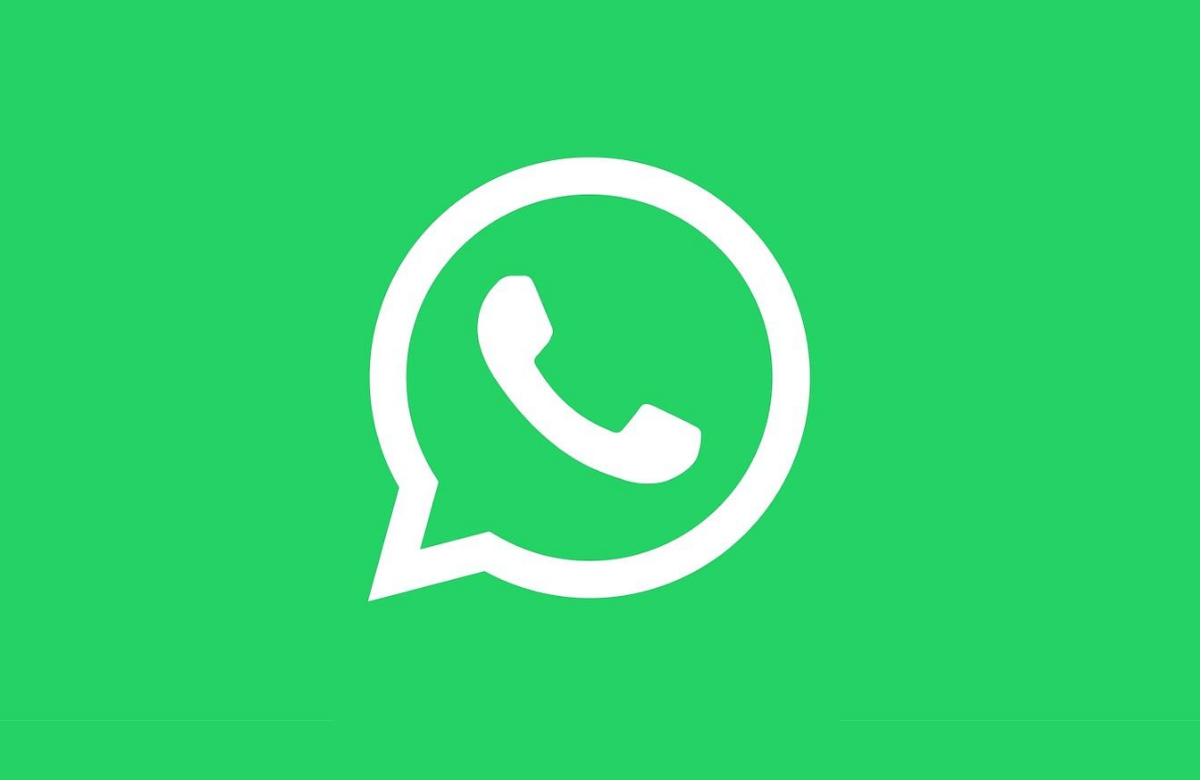 As consumer tech advances, many customers now expect businesses to communicate with them in a user-oriented, tech-forward way.
Conversational commerce is a growing trend where businesses use online messaging tools to directly interface with their prospects. It aims to mirror the live, consultative experience that you may receive from a shop assistant in a bricks and mortar shop, making online selling much warmer and more personal.
WhatsApp is by far the most popular messaging app out there (Source: Statista), so it stands to reason that businesses should investigate WhatsApp's business-focused option – imaginatively monikered "WhatsApp Business". We've put together this comprehensive guide on how to use WhatsApp Business to talk to your customers.
What is WhatsApp Business?
WhatsApp Business is a version of the popular chat app WhatsApp Messenger which features added functionality designed to benefit small businesses. Like WhatsApp Messenger, it's available for free on iPhone and Android, and through any web browser at WhatsApp Web.
WhatsApp Business is an excellent first step towards conversational commerce, especially if your website gets a lot of visits and orders via mobile devices.
WhatsApp Business Features
So, what does WhatsApp Business do? How is it different to "regular" WhatsApp Messenger? Let's take an impartial look at its core differences and business benefits.
It's Incredibly Simple to Set Up
If you're familiar with using WhatsApp Messenger, then you'll find WhatsApp Business an absolute breeze to set up. Simply download the app, verify your phone number, provide a few basic details, and you're ready to start!
When you're chatting away, WhatsApp Business is virtually no different to use than the regular version, apart from a few added features which we'll discuss below.
WhatsApp Business Doesn't Have to be Linked to a Mobile Number
If you have a particularly catchy landline or non-geographic number, you may want that to appear consistently across all of your available telephone touchpoints, including WhatsApp Business.
Unlike the personal version of WhatsApp, you can use whatever phone number you like to connect to WhatsApp Business – be it a mobile, landline, or a non-geographic phone number.
A Quick Word of Warning
On the subject of linking phone numbers, there is one drawback that may be a deal-breaker for a lot of small business owners. It's simply that you can't have a personal WhatsApp account AND a Business WhatsApp account linked to the same mobile number.
If you have a single mobile number that you use for both your business and your personal life, and you don't have a dedicated work landline or non-geographic number, then unfortunately the only workaround appears to be transferring your whole WhatsApp presence over to WhatsApp Business and using the app for both work and play. Personally, I don't consider this ideal.
However, if you do have a dedicated work landline or non-geo number, this can be used as your WhatsApp Business number, leaving your personal WhatsApp communications separate.
To clarify, you can have WhatsApp and WhatsApp Business both installed on the same device but they need to be linked to different phone numbers.
Anyway – on a more positive note…
Encourage Engagement with "Click to Chat"
Let your customers know your business is available to chat on WhatsApp with a click to chat link. Normally in WhatsApp Messenger, you would need to have someone's WhatsApp-connected phone number saved in order to contact them. Yet finding your WhatsApp number and saving it before messaging you puts extra steps in the path of a customer in a hurry! However, when a business uses WhatsApp Business, they can generate a 'click to chat' link. Prospects can tap the link on their mobile device and they're ready to chat with the business straight away without any additional setup.
This link can be shared anywhere you want it to be visible – on social media, on your business cards, on your website, on your email signatures, or even as a pop-over prompt on your website.
Business Profiles: Your Shop Front on WhatsApp
WhatsApp Business also allows you to create a business profile page that provides a quick overview of your organisation. Through this listing page, you can display your business's name, location, phone number, website link, opening hours, and a list of your products and services. You can also include an image to serve as your profile picture. This can be your business's logo or any other photograph of your choice that reflects your company, products, or services.
Including all of this information within the app is useful for your clients as they don't have to go hunting online for details like your business's location or opening hours. It can also save you time when people ask about these details – you can simply refer them to your profile page.
Showcase Your Business's Catalogue
This is another feature that adds convenience for both you and your customer. If you offer a set range of products or services, you can create a catalogue in WhatsApp Business with a brief listing for each list item, including name, price, description, order code, and a link to more information about each item on your website.
You can even create a link to your WhatsApp catalogue and share it wherever you like – over social media, on your website, via email – anywhere you think your audience is going to be lurking on their mobile!
Save Time with Quick Replies
Most businesses get asked questions they feel like they've been asked a million times before. To save you from having to type out the same responses time and time again, WhatsApp Business has included a function called "quick replies".
These are totally customisable textual shortcuts for messages that you send frequently. For example, if you regularly send a welcome message that's a couple of sentences long, you can create a quick reply with the shortcut "/welcome" and the recipient will receive the full response. These messages can include images, gifs, or videos when sent through the mobile versions of the app.
Manage Expectations with Automated Messages
It makes sense to respond to every new enquiry quickly and uniformly because it paints you as an efficient and reliable provider. Through WhatsApp Business, you can set up automatic greeting messages to welcome customers when they first message you. The app also gives you control over who receives these messages too, as you may not want this message to go to those already in your address book, or to a select few.
Additionally, you can set away messages for when you're busy or out of the office – these messages can also be set to automatically fire during certain times, such as outside of your opening hours.
Keep Your Audience in the Loop using Broadcast Lists
Through the WhatsApp Business app, you can set up broadcast lists of up to 256 people whom you can message in one go with updates and offers. However, we encourage you to exercise caution around this feature, chiefly when it comes to GDPR and data compliance.
Don't get us wrong, it's easy to use WhatsApp Business in a totally data-compliant way. WhatsApp even has guidance about using WhatsApp responsibly and information around GDPR compliance. But according to GDPR, consent to receiving marketing messages has to be active and explicit, not assumed or implied. If you're used to email marketing tools or CRMs that include in-built, automatic data compliance functionality, then be mindful that WhatsApp Business doesn't provide these "safety nets".
When someone messages you because they're looking to buy, it's safe to assume that you can communicate with them about their enquiry/order. But this doesn't necessarily mean that they consent to receiving messages in future about unrelated sales or offers without their specific opt-in.
For the avoidance of doubt, we recommend setting up a quick reply so you can ask contacts for their permission to add them to your broadcast list and only add those who give explicit permission. Remember to also let them know that they can opt out at any time – and be sure to remove those that do opt out![1]
[Twitter: What's up with WhatsApp? Check out Yell's simple guide to using the #WhatsAppBusiness app.]
WhatsApp Business: The Verdict
So, what's our verdict? Let's weigh up the pros and cons, getting the bad news out of the way first…
WhatsApp Business Disadvantages
Though some micro-business owners may relish another way to interact with their customers and prospects, problems arise when more than one person is responsible for dealing with enquiries. Because your WhatsApp Business presence is tied to a single device, it can be tough to delegate the task to other team members or to use it at scale.
Though there are professional messaging tools out there that link with WhatsApp Business (through its API) which allow you to delegate WhatsApp messaging, these tools can be expensive and range wildly in how easy they are to set up and use.
If you're not used to using instant messaging to respond to enquiries, it can be a very difficult adjustment to make. It can also be tricky to keep your WhatsApp enquiries and conversations synced with your CRM and other internal prospect management systems. And because WhatsApp Business is an instant messaging platform, those contacting you may expect your full focus and attention straight away, which may not always be feasible. As stated previously, you will need to tread carefully around GDPR and broadcast lists. You'll also have to bear in mind that you can't have WhatsApp Messenger (the personal app) and WhatsApp Business linked to the same number.
WhatsApp Business Advantages
But let's end on the positives. Used correctly, WhatsApp Business can be a real boon for a small business as it provides the ultimate convenience to your customers. If most of your website visitors access your site through mobile devices, then it makes sense to give them an option to reach out over a mobile app too.
Regardless of how your customers find you, being accessible over a commonly used messaging platform gives your audience a direct link to your business, in their pocket, wherever they are. Email still prevails in terms of professional communications, but it can feel a little old hat and impersonal compared to modern conversational selling methods which hinge on a real-time, convenient, personalised response. Providing the convenience and personalisation of conversational commerce can really set you apart from competitors who don't.
And on the topic of convenience, there are numerous AI chatbots out there that you can use in conjunction with WhatsApp's API, taking the strain out of manually responding to every single query. We explore chatbots in our series about conversational commerce:
Why not give AI-driven conversational commerce a try with our new chatbot, Hartley! Hartley automatically responds to new messages received via your Yell listing and other online locations. They will ask basic questions about the customer's enquiry before passing details onto you via the free Yell for Business app. Hartley can also be configured to answer commonly asked questions and gives an instant response to customers and prospects when their buying intent is highest.
Download the Yell for Business app from the App Store or Google Play and get started today!