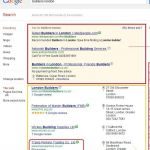 Having links through to your website which appear in other places on the internet is crucial for successful search engine optimisation (SEO), because it helps visitors to find your business website in a variety of different ways, and it also shows search engines that your site is useful and relevent, especially if those links come from popular and trusted websites. This should increase your ranking in the search results, as it tells search engines that your site is of good quality and is therefore worth returning to its customers.
Free profiles generate backlinks and advertise your site
There are lots of places online which offer you the chance to set up a free profile or listing, and these are great places to have links to your website. They are also good for advertising your business in a different way and reaching customers that could otherwise have been missed. Make sure your business has a Facebook Business page and is listed on Yell.com, as these free and simple to use products appear themselves in search listings and also promote your website and therefore increase its search position.
Google Places
A Google Places page is a great way for local businesses to advertise themselves and their website, and to get found by customers wanting services in a particular location. A Places profile is free to setup and allows you to include a link to your website, photographs relating to your business, a profile detailing your services and a map to show where you are. Places pages were designed by Google to make local search easier for customers. They are a great place to let people know who you are and what you are about, and like all web content you can optimise using keywords in your description.
Local search for local businesses
When searching for products and services in an area or in the area set on a Google user's account, Google will return local results under the sponsored listings section. Often, Places pages will appear in this section because Google can verify that they are from a reputable website and therefore worth returning to customers. Having a profile page with them will ensure that your business is one of those taking advantage of the local search opportunities that Google offers.
By having a Google Places profile, you will be able to advertise your website, build a strong backlink and encourage a good click through rate into your website, all of which will help to increase your website's search engine rank position.