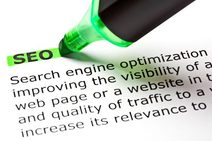 When working to increase the Search Engine Optimisation (SEO) of your website, a common mistake is to overlook some of the basic aspects of quality content, such as checking the spelling and grammar of your content. However, neglecting these elements can have a big impact on your site's search engine ranking.
How does content quality affect SEO?
Google and its counterparts build their reputation on the returning of relevant, good quality results to users' searches. Studies of the top ranking keywords and the top sites found by searching these keywords have shown numerous common features in highly ranked sites; notably, almost all of the sites placed highly on Google have few or no grammatical or spelling errors within their content.
Customer perception
There are different ways in which poorly written content can affect the ranking of your business website. First and foremost, it can put off customers who may feel it makes your business look unprofessional. A recent article from an online entrepreneur states his findings to be that a single spelling mistake could cut online sales in half (BBC News, 2011). Reduced amounts of traffic to your site, or a high bounce rate, could mean that Google will see your site as poor quality and lower its ranking.
Customer experience and site navigation
Secondly, the spelling of your keywords is crucial if you wish them to match to the search terms used by your prospective customers and is vital in the indexing process. While customers may also misspell the term they are looking for, Google will automatically correct that spelling using its own built in spell check tool, therefore you need to ensure that your keywords are spelled correctly throughout your site to make sure customers can find you by them. Similarly, the words need to be spelled correctly so that Google's crawlers can correctly locate and store the pages of your site.