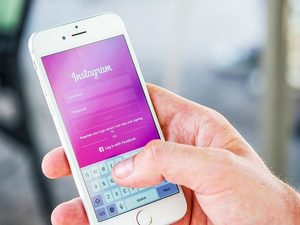 A social media takeover is when one business, brand or individual, partners with another in order to jointly benefit from "sharing" social media reach. It usually involves a company or sometimes an influencer temporarily taking over a social media channel belonging to another company or an individual, and producing lots of fresh new content to share with the partner audience. It is a great way of getting your business in front of a new relevant audience, at low or no cost, and in such a way that benefits both you and the other party involved.
Social media takeovers usually run for between a few hours and a few days, incorporate a combination of feed posts and stories, and involve content that ties into the key messages of both partners.
Check out these 11 reasons why a social media takeover could be great for your business!
It puts your brand in front of a new targeted audience, without the need for an advert. Not only does this benefit you, but if you both promote the takeover, the other brand can enjoy exposure to a new audience too.
It creates an opportunity for new partnerships – or to strengthen an existing one. Relevant partners can enhance your own credibility by association, give your audience access to a related product or service, and generally boost your overall brand awareness.
Running a social media takeover forces you to stretch yourself content-wise; you shouldn't rely on existing content, but use it as an opportunity for fresh content and new ideas, to impress a new audience whilst still giving value to your existing one.
It can boost your following by attracting relevant new fans. It is crucial to link back to your own social media account in every post, to make it easy for the new audience you are interacting with the find you and follow you. Creating a hashtag for the takeover will also help people to keep track of your posts and find more of your content.
It's highly measurable; by using a specific hashtag for the takeover as suggested above, and keeping an eye on likes and comments, you can keep track of engagement levels. Do also keep an eye on your following during the takeover, so you can gauge its impact on your number of followers.
It's exciting for your followers! Social media takeovers can create interest and increase engagement levels with new and existing followers.
It can drive extra interest and awareness of a new product or service – making it the perfect opportunity to capitalise on a new launch.
It introduces new content – incorporating your core brand hashtags – onto your brand partner's social media page, creating variety for users whilst leaving a lasting trace back to your brand.
Takeovers are great for your brand partner too; they benefit from fresh exciting content, variety for their followers, and association with your brand. Lucky them!
It is potentially free. Unless you want to work with a very high-profile brand or influencer, you can probably negotiate a free takeover.
You can also let a company take over your accounts, and let them enjoy all of the above benefits, whilst you enjoy the clout from this third party endorsement, and the fresh varied content.
Have you tried a social media takeover? Tell us how it went for you!
Eleven amazing benefits of doing a social media takeover
Click To Tweet
Read more
How To "Piggyback" On A Trending Hashtag Or Topic