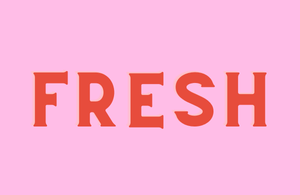 Get a head-start on the spring cleaning with these five website updates to keep your business fresh in 2022.
Just a few small tweaks can make a lot of difference in your ranking and overall performance.
User experience, accuracy, aesthetics, accessibility and buzz around your website – all covered. Whatever 2022 brings, we're starting it the right way.
1. Implement web chat
Having done so much online through the pandemic, your customers are more used to using web chat, rather than calling or emailing, than they were before. Recent LivePerson research found that 75% of consumers prefer to message a business rather than call them by phone.
Web chat can be a big commitment, because you need to provide almost-instant support, but it's efficient, lead-generating and a great experience for your customers. Want to just have a try? You can also activate Messaging free on your Yell.com listing, with Yell's helpful assistant Hartley gathering useful information upfront so you can respond to enquiries in more depth.
Check out my take on some of the main web chat providers.
We all look at our websites once in a while to make changes or check things are up to date, but how often do you go behind the scenes for a bit of housekeeping? It's amazing what you can overlook when you're used to seeing your website all the time.
The hidden stuff, like metadata, needs to be checked for things that are old or just plain wrong. One of the most important website updates when it comes to customer experience! Don't leave people stuck because you've got old information lurking around your site.
Parts of your website to check:
Page titles
Image and link alt text
Page descriptions
UX micro copy (like a thank you message on a contact form)
Footer content, like legal copy or social links
These are bits of your site that your users come across all the time – but the last thing you'd stop to check yourself.
3. Business photography refresh
Product photography is very important but it's also expensive and time-consuming. Something you can change much more easily and still make an impact is your business photography.
Photos of the team, your premises and how you work can bring your website to life. It instils confidence that you're good people.
I'm reluctant to say it, but your average iPhone camera is now so good that if you have anyone with a pretty good eye in the business, they can most likely do a nice job of this. We're not talking snaps, but with decent enough lighting, you can achieve a lot with a phone camera.
4. Check your accessibility
This is a hotter and hotter topic. Consideration for people with sight issues is ever-more prevalent on social media and in search engine requirements.
Alt text for images should be written as if you're providing the experience of an image's purpose (instruction, background, entertainment?) to someone next to you – and only if there's a benefit. Remember that a screen reader will read it out if you put it there.
Coded elements must be well labelled (for example, a heading tag rather than a bit of text in bold) for the same reason: they'll be used by screen readers to help a user experience the page properly. They're also what a crawler uses to assess how well your site is built, so it can rank you.
Run an accessibility check on your readability for both vision and literacy. There's a simple tool for web accessibility from WAVE and you can check readability factors like education level with hemingwayapp.com. You'll be amazed how many of the little shortcuts we take that an algorithm considers an error.
Read more about why accessibility is so important.
5. Links into the site
The New Year is a great time to go through all your key platforms – Google, Yell.com, review sites and social pages – to check all the information is correct, linked to your website properly and generating leads.
These things make a big difference to how your website ranks because they show you're relevant, active and popular.
Isn't that what we all want for ourselves in 2022?