The Entrepreneurial Spirit of the UK
How to effectively market your new or existing business
So, despite everything that's happened in the past two years, it's clear that the entrepreneurial spirit of the UK is alive and well, with the number of new businesses growing since the pandemic, and demand and growth opportunities prevalent. However, whatever business you're in, an effective marketing function is crucial to success in 2022 and beyond, which is why we wanted to offer some of our expert advice in how to do it properly to encourage and stimulate long term growth and success for you.
Read on for our top tips on how to effectively market your new or existing business in 2022:
Create your small business marketing plan
Whether you've taken the plunge or are just about to, you'll need a small business marketing plan to ensure you're setting off in the right direction. We recommend asking yourself seven challenging questions to help you define your KPIs and how you'll measure success. What are your biggest strengths? What's your favourite kind of project to work on? What makes your business special or different? What knowledge can you share, both within your industry and with potential clients? Which marketing platforms do you feel you need to be present on? And, what does your next stage of success look like?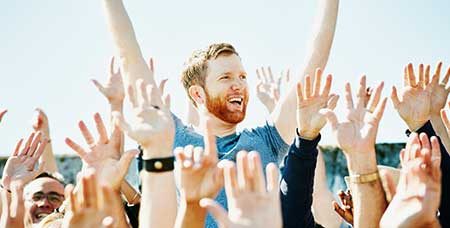 Use storytelling effectively to stand out from the crowd
With huge amounts of new businesses forming in many sectors, it's more important than ever before to stand out from the crowd to help you capture the attention of potential customers. An important way of doing this is to use storytelling to build your brand, as it will help you to educate and build trust. There are many different touchpoints to help you do this, the 'about us' page on your website, your social media channels and your blog. Whichever channels you are using, you need to consider the personality of your brand and how this can be translated into the language you use. You need to be clear, concise, and consistent so people know what they're getting when they land on any of your customer engagement channels.
Start selling online
It was already important before the pandemic but the last two years has accelerated the need to sell your products and services online and not simply rely on word of mouth or a physical storefront. Think about how you can replicate your business's physical offering; can you deliver to home or offer collection services? Can you streamline your customer service by digitising elements of it with a web chat plug-in or by setting up WhatsApp for business? You'll also need to decide whether you need your own self-serve ecommerce website or the use of a third-party selling platform such as Etsy or Amazon.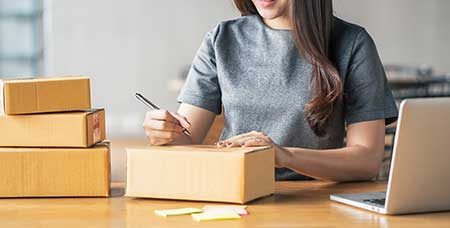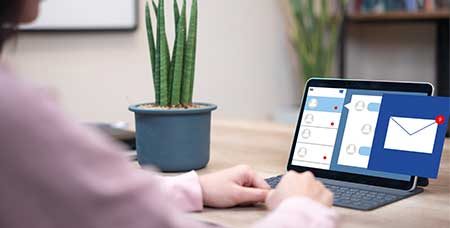 Build an email list
One of the best things you can start doing is email marketing which will help you to stay in touch with your customers, build trust and increase sales. It's easier said than done of course as first you'll need to build an email list from scratch. You can start with existing contacts but using social media, your blog (if you have one) and even paid ads can help to grow your following into something real and substantial.
Keep your website fully up to date
If you have your own website and, let's face it, if you don't you really should, then you'll need to keep it fully it up to date. It needs to work well and have the correct contact details and company information on it, as it will often be the first port of call for existing and potential customers that you'll want to impress. We've got plenty of tips on how to spring clean your website for 2022 here and we also surveyed both businesses and consumers to highlight the importance of this topic and the key considerations for businesses in various sectors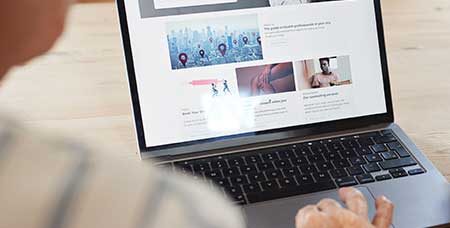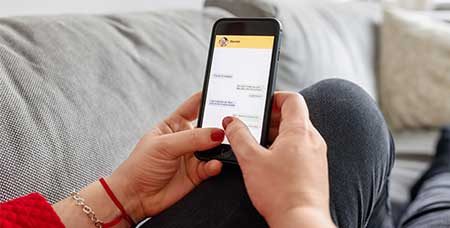 Get your messaging right
The way we communicate with our customers has changed more dramatically and at greater speed in the past two years than ever before. Understanding how your customers want to be communicated with and the channels that best serve them is critical which is why we produced an in-depth study called 'Who's getting the message?' which is packed full of actionable insights on how you can deal with customer service enquiries and how to market your business in the most effective way.
SUMMARY
So, there are some real positives highlighted in this report, showing the future is looking optimistic for SMEs in the UK. There are numerous opportunities – either to start your own business with the knowledge of which areas of the UK are in need of your services and where there is consumer demand.
If you're already in business, make sure your website is up to date with relevant business details and maybe give it a refresh for a new look for 2022. Also ensure your social channels and any apps you have, are aligned to your business ensuring you can respond to customers easily in real time.
Or if you're feeling brave, maybe consider a move to a new area where your business services are in demand!