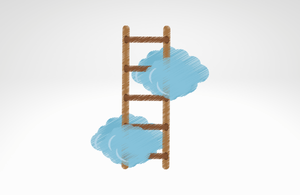 You've taken the plunge. You're ready to answer to no one but yourself. And that means it's time for your small business marketing plan.
There's an awful lot of thinking required for puzzling out how to start working for yourself, but one place to start is with your offering.
What is it your business is selling – and how?
7 questions for your small business marketing plan
It's hard to market yourself. Even marketers find it hard to market their own services. Often, it's easier to find the STUFF you need if someone asks you specific questions.
Here we go.
1. What are your biggest strengths within your specialism?
List three to five of the main skills you intend to market to the world. Try to keep it specific and only list things you genuinely want to (and can) deliver to a high standard.
You've just defined your proposition.
2. What's your favourite kind of project to work on?
Because your favourite type of work should factor highly in your proposition. If that's the kind of thing you want to do most of the time, you need to be marketing to that client.
Next, make a list of projects you've worked on and would work on again – then put percentages against them to show the balance you'd like to achieve.
You've just defined your products.
3. What makes your approach special and different?
This doesn't have to be overly business-y; the thing that makes you different could be that you've lived in lots of countries or you studied fine art.
Anything that inspires you or gives you a different way of looking at things is something you can leverage in your approach.
You've just defined your USP.
4. What knowledge can you share with your industry?
Choose some topics you're an expert on through personal or professional experience – your USP should help you.
This could be advice on running a business, insight from a production process – any number of things you do every day, that someone else will find incredibly helpful.
You've just defined your thought leadership.
5. What knowledge can you share with potential clients?
This could be knowledge for getting the most from your product but try to think of what insider info you have that other people want.
This knowledge can come in whatever form you feel good about, so you'll keep up with it.
Videos, blogs, Instagram Stories, drawings – anything!
You've just defined your content marketing.
6. Which platforms do you feel you need to live on?
Where have you found your communities, for work and hobbies? That's where you have the loudest voice and the furthest reach. People who know you will want to lift you up and spread your message.
Where do you think your customers are? Based on the kind of demographics (age, location, income and so on) you'll be targeting, where do you need to appear? Think about:
Social media
Search engines
Print ads in local or national publications
Local businesses
Business listing sites
You've just defined your marketing channels.
7. What does your next stage of success look like?
Don't go too big: we're not talking life goals here. We need to define how we'll know we've progressed. Small goals motivate us because they're achievable, and tracking our success keeps us moving forward.
And hey – writing this stuff makes us visualise our success. Nothing hippy about that: it helps us work out how we'll get there.
Some examples:
I have X recurring clients
I make an average of £X a month
I make X sales a week
You've just defined your KPIs.
And that means you just defined your small business marketing plan. Next step: figuring out your brand.