Digital Marketing For Accountants, Tax & Financial Services
Maximise your online presence with Yell's expert digital marketing services; from PPC to social media, video, reviews & SEO.
Digital Marketing for
Accountants, Tax & Financial Services
Maximise your online presence with Yell's expert digital marketing services; from PPC to social media, video, reviews & SEO.
Whether your business is focused on accounting, tax or other financial services, there will be potential clients requiring your skills and searching for them online.
For example, every month in the UK there's an average of 22,200 Google searches for 'accountants near me', 33,100 for 'financial advisor' and even a topic as specific as 'inheritance tax advice' has 480 searches each month1.
Making sure your company's website is accessible, visible and attractive to potential clients is the first step in boosting your online presence, while online marketing tactics like SEO and PPC will help you to target and draw in new customers from wherever they may be across the web.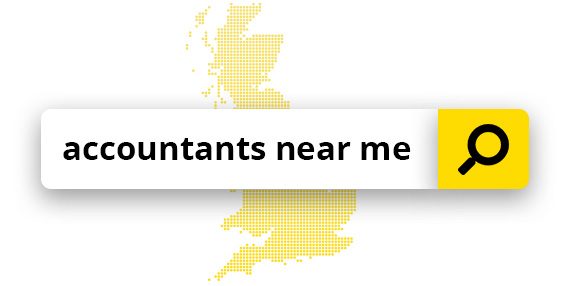 Here at Yell, we offer a range of digital marketing services to promote your website, boost your traffic and generate more leads and paying clients.
Appear higher in search engines with our SEO packages, reach customers on editorial sites or social media with our paid media (PPC) services, showcase your team and services with great promotional videos, communicate with potential clients on social networks with our social media packages, and then build trust and credibility with our online reputation management options.
We'll also be able to measure and review progress and regularly adjust our approach for the best results possible.
Choose from one or a mix of our digital marketing services and packages, and we'll work with you to boost the success of your accounting, tax or financial business.
Explore our various digital marketing services for Accountants, Tax Professionals and Financial Services:
Websites for Accountants, Tax Professionals and Financial Services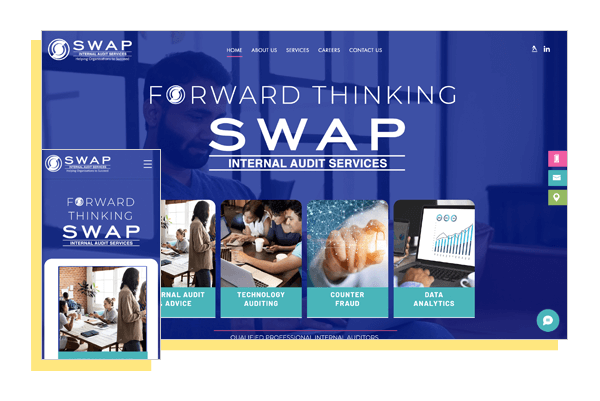 Your website may be the first experience a potential client may have of your business, so it's worth investing in a good one. You can showcase your skills, qualifications and services, set yourself apart from your competitors, establish credibility, introduce your team and attract new customers.
Our website services will ensure your website is clear, accessible and designed to reflect your branding. We can work with you to create a custom, visually appealing website that showcases your skills and services and makes it easy for customers to reach out to you when they're in need of a financial professional.
We also offer ongoing support as needed, helping to keep your website updated and in great working order.
PPC for Accountants, Tax Professionals and Financial Services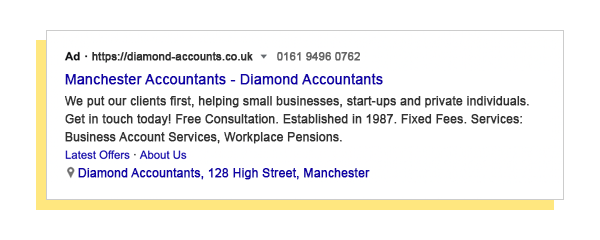 While search engines are undoubtedly popular and useful, your potential customers will also be browsing editorial websites, spending time on social media networks, watching videos, and downloading apps onto their phones.
These are all opportunities to reach your clients through online advertising, and is where our PPC (pay-per-click) or paid media services come in.
Our paid media packages can help your tax, accounting or financial business reach potential customers through the Google Display Network, a network of over 2 million advertising locations on the web2.
We'll manage your ad budget and ensure each campaign is as effective as possible at showcasing your business and driving more traffic and customers to your site. We can also place ads for your company on social media platforms like Facebook, LinkedIn and Instagram to increase visibility in the online spaces where your customers are spending their time.
Video for Accountants, Tax Professionals and Financial Services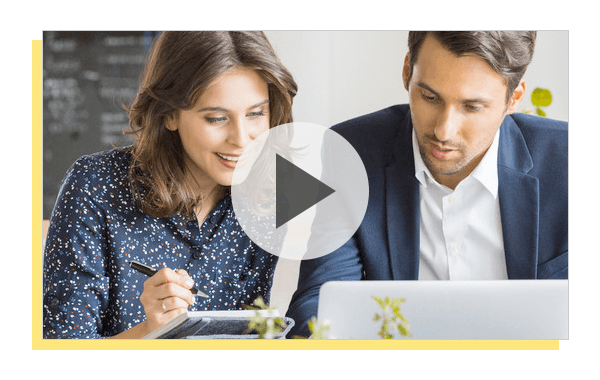 A video can convey much more information than a single image and is an excellent way to introduce your financial or accounting team to potential customers and showcase your services. Our video packages include the use of drone footage to capture overhead shots, animations for unique explanations or visualisations, and voiceovers to provide detailed information about how your company can help potential clients.
We'll collaborate with you throughout the process to create on-brand, professional videos that you can share on social media, your website, and more.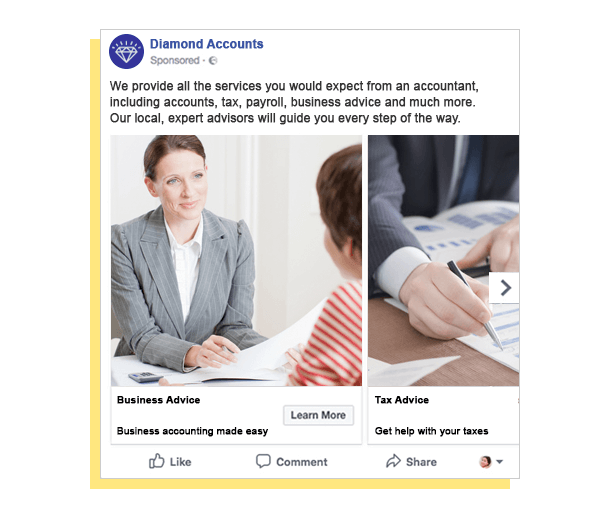 Social media has become an increasingly important tool for businesses to connect with potential customers. In fact, many people now use social media platforms such as Instagram, Facebook, and YouTube as their primary means of finding accounting, tax, and financial businesses. If you want to expand your reach and increase brand awareness on social media but are struggling with time or ideas, our social media services can help. We can assist you in crafting creative campaigns and targeted advertising that effectively promotes your expertise, skills, and team, while reaching your desired audience in a range of online apps and locations.
Online Reputation Management for Accountants, Tax Professionals and Financial Services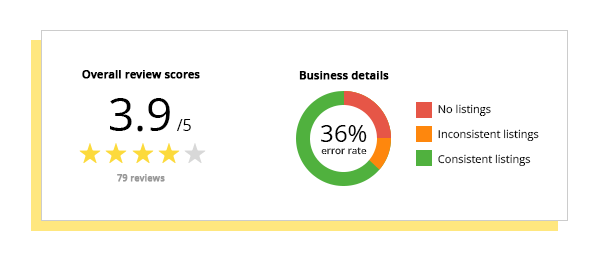 SEO for Accountants, Tax Professionals and Financial Services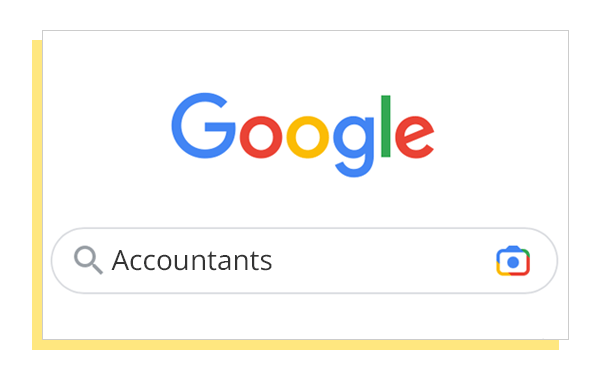 If you're looking to reach an online audience, then Search Engine Optimisation (SEO) is one of the best places to start, helping you to appear at the top of search engines and become more visible to potential clients who might be interested in your accounting and financial services. Through our SEO packages we'll help you to identify the keywords your business should be visible for (perhaps you want to be appearing to people searching for a tax advisor or accounting services) and to optimise your website to attract targeted traffic.
If relevant, we can also optimise your website for local search, driving more leads from your specific geographic region.
SEO is a crucial marketing tool for any business with an online presence and can help you attract qualified leads, build credibility, and stand out from the competition. Get in touch to learn more about how we can help you.
Chris Birch, Director and Strategist at Entrepreneur Consulting Limited, explains how Yell Smart Performance multi-channel digital advertising has helped save time, drive website visitors, and maximise advertising conversion which has contributed to ongoing monthly revenues of over £9,000.
April 2022
A website is a crucial part of digital marketing as it serves as the foundation for many strategies and is often the first point of contact for potential customers. You could have the best SEO and PPC strategies in the world, but if your website isn't up to scratch, you could struggle to convert traffic into leads or sales.
Recommended reading
For more detailed information on the topics discussed here, here are some recommended articles from our Knowledge Centre
SEO
There are three significant streams of SEO – Off-Page SEO, On-Page SEO and Technical SEO. I've previously walked readers through weaving Technical SEO into the website foundations and considering On-Page SEO.
PPC
Let's begin this guide with what PPC really means and how it works. Pay-per-click (PPC) is a method of advertising your business online by paying for your advert every time someone clicks on it.
WEBSITE
Are you looking to promote your business online? With more people turning to the internet to find local businesses, having an online presence is essential (especially in the current climate). In this article, we look at the steps you can take to build your online presence.
If you are running a small business, learning how to leverage your time is essential. One great way to do this is by using a content strategy known as "Content Repurposing". In this article, we explore the power of repurposing content. What Is Content Repurposing?
Contact Us
Let's talk. You can call, start a live chat, or fill in our contact form and one of our friendly experts will call to help advise you on the best digital marketing for your business needs. We're here for you every step of the way.
1. All figures taken from Google Keyword Planner, December 2022
2. Taken from "Reach a larger or new audience with Google Display Network targeting", Google, February 2023