Who's getting the message?
SME and consumer preferences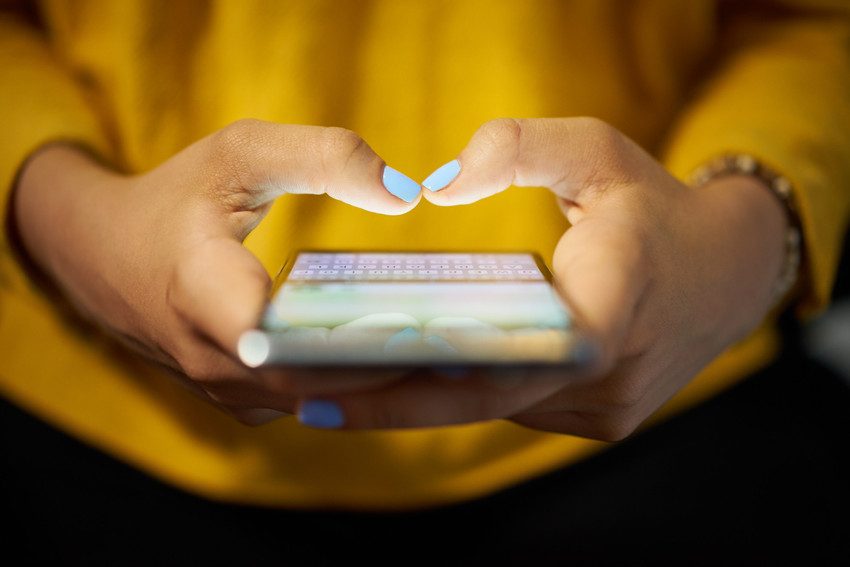 We can see similarities between which communication methods are preferred by SMEs and then by the consumers and customers they're working with. However, there are differences depending on the function of the communication - whether it's for dealing with customer service enquiries or for marketing products, services and deals. Additional variations in industries and consumer demographics have also highlighted some distinct differences, which we've worked to explore here.
Preferred ways of dealing with customer service enquiries
For SMEs
The clear favourite ways to deal with consumer enquiries were all on a one-to-one basis, by email (47%) and phone calls (37%), followed by instant messaging services such as text message (24%), WhatsApp (23%) and Facebook Messenger (21%). Meanwhile, more public-facing social networks such as TikTok (6%), Instagram (9%), Twitter (11%) and Facebook (12%) proved to be the least favoured options.
For companies that were contacted by a less favoured channel, 38% said they'd move the conversation to email, 30% to phone call, or more instant forms of messaging such as text message (21%), WhatsApp (21%) and Facebook Messenger (20%).
For consumers
The priority was phone calls (52%), followed closely by email (48%), face to face (28%) and text message (23%). Interestingly, the use of messaging apps was of lower priority for customers, with just 14% preferring WhatsApp and only 11% keen on Facebook Messenger. Public-facing social channels like Facebook (8%), Instagram (5%), Twitter (5%) and TikTok (4%) were also the least popular choices for getting in touch with SMEs.
However, we found consumer communication preferences varied too when it came to differences in age demographics. All age groups from 16-44 preferred to be contacted by email above all other methods, while 45-54 year olds had a split preference between phone calls and email. Meanwhile, for the 55+ age group, phone calls were a clear leader, with nearly three quarters of this age group favouring this method. The most obvious reason behind this would be that as this covers a wide group, including seniors, it could be that some of the older respondents were less comfortable using smartphones and online services. Email was still the second most preferred method for this group though, showing that it's still a very popular communication device, and probably one of the best options for keeping in touch with customers for issues such as scheduling appointments, general enquiries, questions around delivery times and so on.
By industry
When we delved deeper into five key industries, we discovered a slightly different story. The preferred options for each of these business areas were:
Automotive - email, phone call, website contact form
Domestic services - phone call, email, WhatsApp
Hair and beauty - phone call, text message, WhatsApp
Professional services - email, phone call, website contact form
Trade - phone call, email, website contact form
Favoured approaches for marketing and promotions
For SMEs
When it comes to promoting their business' products, sales, discounts and special offers, SMEs still favoured email, with 35% choosing this as their ideal method. The next most popular option was via public posts on their Facebook page (24%), phone calls (22%) and direct mail (20%).
For consumers
While 48% of customers agreed that they'd ideally be contacted with marketing materials by email, public Facebook posts were far less favoured than by businesses; just 12% chose this as their favoured method. Other preferred options included phone calls (21%), direct mail (17%) and, interestingly, face to face (15%), although each of these showed a much lower percentage when compared to email.
When broken down by age demographics, all age groups agree on heavily preferring email for marketing and promotions. For the next most popular methods, 16-24 year olds preferred Facebook posts, phone calls or texts, 25-34 year olds favoured phone calls and more public social posts on Instagram and Twitter. 35-44 year olds identified phone calls and Facebook posts as ideal methods, 45-54 years olds leaned towards direct mail and Facebook and 55+ year olds favoured phone calls and letters. A fairly mixed picture all in all, showing some key generational differences, but with the most popular options being the 'old classic's of email and phone, perhaps due to their sheer ubiquity.
By industry
It was when we looked at preferred marketing methods broken down by industry that we started to see some stark differences. The hair and beauty industry was the stand out, favouring public posts on social networks over more direct options such as email or direct mail. It's likely this could be a result of the more personal offering and loyal customer base this industry is renowned for. While all other industries included email in the preferred marketing options, each had at least one difference - for Automotive this was the inclusion of the instant messaging app WhatsApp, for domestic services this was a direct phone call, for professional services they included online video calls and for trades public Facebook posts were in their top choices.
Automotive - email, direct mail, text message =/ WhatsApp
Domestic services - email, direct mail, phone call
Hair and beauty - public Facebook posts, public Instagram posts, public Twitter posts
Professional services - email, phone call, online video call
Trades - phone call, public Facebook posts, email
In summary
So, it seems SMEs and consumers are mostly on the same page when it comes to which mediums they prefer for dealing with enquiries and marketing communications, with a few variations.
Almost across the board, email and phone calls are the favoured approach for enquiries, with businesses showing a slightly higher interest in using instant messaging apps than customers, but all agreeing they preferred private communication to more public conversations on social media.
For marketing and promotions, email, phone calls and direct mail were still the most popular options, with businesses rating the use of Facebook posts more desirable than customers do.
As always, age was a distinct factor in how customers preferred to be contacted, showing that as the younger generations age, the shift towards digital and away from direct mail is likely to become ever more key, but all groups still appreciated a phone call for promotional information.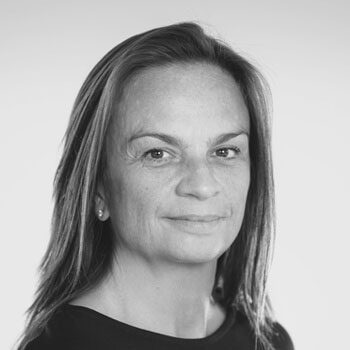 "Our research highlights not only the sheer adaptability of SMEs, but also their determination to find the right way to communicate change to their existing and potential customers. It's clear during these uncertain times, that instant messaging services have been a lifeline to businesses who have had to adapt and adjust their models quickly. "
Claire Miles, CEO of Yell
Survey methodology
1,006 SME owners and 2,009 consumers surveyed in September 2020 by Censuswide on behalf of Yell Business.