Who's getting the message?
The way businesses function has changed dramatically since the start of 2020, and for most small and medium enterprises (SMEs) it's been a worrying and unsettling time. As a result of the global pandemic, change has happened so quickly that business owners and leaders are having to adapt at a speed not seen before in order to survive and thrive.
To find out more about the severe impact Covid-19 has had on SMEs in terms of their services and tools used, and how this has changed how they communicate with their customers, we commissioned two surveys: one for small and medium businesses and one for consumers. Within this, we also took a closer look at five key sectors - automotive, domestic services, hair and beauty, professional services and trades - to see how the events of 2020 have affected different industries specifically.
Pivot Nation
It's been a challenging year for SMEs, yet one of the beneficial characteristics of smaller companies that's allowed them to continue through these unprecedented times is their flexibility and tenacity in managing to pivot their services and offerings. 76% of the SMEs surveyed began offering a new service as consumer needs shifted as a result of Covid-19, with businesses on average agreeing that these additional services were crucial in helping their company survive the pandemic.
Hello to new ways of working with customers
As face-to-face business dipped dramatically from March 2020 onwards, SMEs raced to employ new ways of working to adjust to national and local lockdowns. 34% of the companies we surveyed moved over to online video consultations or viewings, 32% began allowing online bookings, 28% started running video tutorials, 26% have been offering online events, 25% have permitted contactless payments for the first time and 25% of businesses have shifted to providing home delivery services.
When it came to the five key sectors that we took a closer look at, each of them differed in the most popular new service they provided to their customers. The new service favoured by each industry was:
Automotive - online bookings (43%)
Domestic services - online video tutorials (40%)
Hair and beauty - online video consultations (41%)
Professional services - online video consultations (40%)
Trades - online bookings (41%)
The benefit of most of these additional services is that not only have they helped these SMEs to continue running at a time when many other businesses have had to close completely, but these company updates can also continue beyond the pandemic. In fact, of those who have added new services, 87% agreed that they'd continue to offer the service post Covid-19. In some ways, it could be argued that the pandemic has helped propel these businesses towards a more digital offering that they may have gravitated towards in time naturally - an adaptation that will undeniably be more necessary as technology progresses.
And farewell to others
However, just as new services have been brought in, so too have some been stopped. 15% of SMEs have ended some services because of Covid-19 that won't be brought back, many of which related to face-to-face and in-person offerings such as consultations, demos, meetings or classes. The most likely out of our key industries to have stopped services was, unsurprisingly, the hair and beauty industry - 29% of whom had dropped at least one offering - while the least likely was professional services with just 6%.
In summary
In order to survive a business climate that has simply never been experienced before, SMEs have had to think quickly on their feet, and adjust their business offering to suit a more distanced way of working and interacting with consumers. Investing in online services has been paramount to being able to service customers and keep businesses running.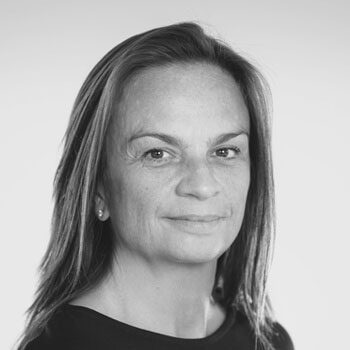 The last six months have been incredibly tough for small businesses across the country but it's heartening to see that the majority of SMEs remain optimistic in the face of adversity. Our diverse local businesses are the cornerstones of community, which is why it's crucial that now, more than ever, we continue to champion small businesses and provide the digital tools and insights needed for them to thrive."
Claire Miles, CEO of Yell
Survey methodology
1,006 SME owners and 2,009 consumers surveyed in September 2020 by Censuswide on behalf of Yell Business.