Are your customers talking about you?
The importance of online reputation
For many businesses, whether you instigate it or not, customers are talking about you online.
The impact of those online conversations can help consumers make informed buying decisions that they feel comfortable with – it is one of the most powerful marketing assets your business has.
Research has found that a massive 91% of consumers take action due to reading positive reviews online1.
Your online reputation is an essential part of the buyer's journey and can permeate all digital channels. It exists to make people aware of your business and build enough trust that they will want to shop with you.
Read our guide to find out how you can take control of your online reputation today.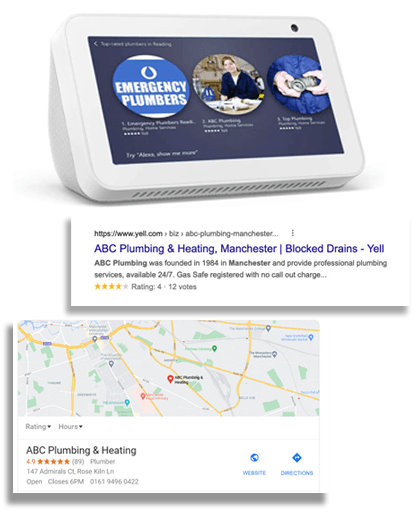 Get the guide
What you will learn from this report
You'll find lots of helpful information in this guide to enable you to take control of your reputation:
Build customer trust through reviews
How Google ranks reviews in the search results
Where reviews are used in voice search
How to reuse review content to your advantage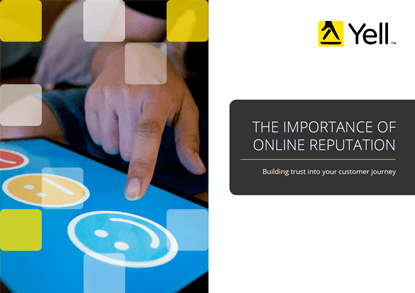 Did you know...

Not every customer will leave a review without prompting; 31% of consumers are more likely to leave a review for a business if they are specifically requested to do so2
Are you taking control of your online reputation?
Ensure potential customers can see what a great business you have by asking for reviews, curating them and responding to customers.
Kitchen Culture in Kent has five-star reviews and advertise on Yell.com, and they manage their reputation with our Reputation Manager.
They also came to Yell to create a new website, video and targeted PPC ad campaigns.
Watch the video to see Tracey Bond, co-owner of Kitchen Culture, talk about how Yell helped triple their monthly kitchen sales.
Helping you manage your reputation
Keeping an eye on what's being said about you online can be a huge job. With so many listings and review sites, monitoring and updating that information can be time-consuming.
Let our experts help you.
1 & 2 Critical Research, 2021