Digital Marketing for Architects
Looking to boost your architecture business online? Our expert digital marketing team can help you achieve your goals with cutting-edge strategies and tools.
Digital Marketing for
Architects
Looking to boost your architecture business online? Our expert digital marketing team can help you achieve your goals with cutting-edge strategies and tools.
Whether you're just starting out as an architect or have a well-established firm, you can always benefit from improving your online presence.
By constantly driving more traffic to your website and setting yourself apart from competitors, you can continue to thrive and grow as a business. To reach these goals, the experts here at Yell will be able to create and implement an effective digital marketing strategy for your company, helping to drive more leads and boost revenue.
Google shows us that hundreds of thousands of searches are made online every month in the UK by people looking for services like yours. There are 1,000 searches a month for 'architect services', 2,900 a month for 'architect firm', 14,800 for 'architect near me' and 49,500 for simply 'architect'1.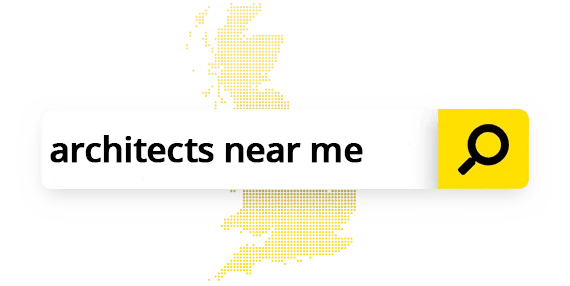 We offer a range of services to target and engage with your potential customers, from the creation of your own bespoke website, right through to gathering reviews after your projects are complete. Meanwhile, our SEO packages will help your practice to rank for relevant terms on search engines and our PPC services can focus on targeting a carefully selected demographic across the web with tailored ads. Our video creation options will help you showcase your team as well as your work in a creative and attractive way.
Some customers choose just one of these services, but you can also pick a selection, or even all of them, for an integrated, well-rounded digital marketing strategy that will drive the most value.
Learn more about each of our packages below or get in touch today to discuss how we can help your business to succeed online.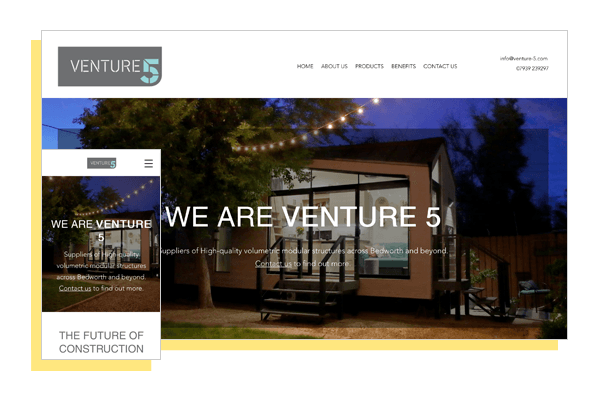 As an architect, you'll have a better understanding than most about the power of creating spaces that are visually appealing, functional and built with the user in mind. In the same way, the design and user experience of your website can be the difference between a potential customer choosing you or going with a competitor.
With Yell's website packages, we'll work closely with you to ensure your website is not just beautifully designed, but also runs smoothly and appeals to your clients. We also offer options with secure, integrated booking systems, so your customers don't even need to pick up the phone to make an appointment.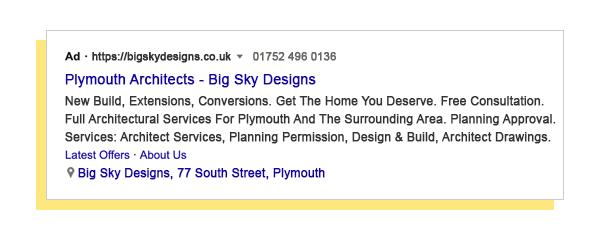 PPC (also called Pay-Per-Click or Paid Search) can help your business reach customers through targeted paid ads on Google and Bing.
We'll gain a firm understanding of your audience, including their demographics, location and interests, and use this information to ensure they're targeted with the perfect type of ad in the right places online.
With our PPC packages you'll also receive detailed analytics and insights to help measure and track the success of your campaigns and make data-driven decisions on how to shape your budgets and ad spend. Unlike SEO, which can take time to see results, your ads can begin to drive clicks and leads within minutes of going live, so you could start seeing a traffic boost immediately.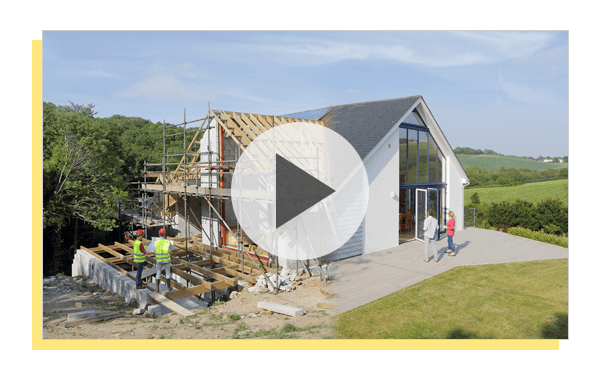 Video is an engaging, visual way of speaking to existing and potential clients, and lends itself perfectly as a marketing device for businesses like yours. Not only can you showcase your architectural work, detail your process, introduce your team and explain your ethos, but you can also speak directly to the viewer, inspiring them to get in touch.
Our video experts will work closely with you to plan and execute videos to use in your marketing outreach, add to your website or to show off on your social feeds. We'll get to know your business so we can capture it in the perfect way and give you the chance to demonstrate your expertise. Our video packages include options like filming, editing, animation, voice overs and even drone footage, so you'll easily be able to capture the scope of even your larger architectural projects.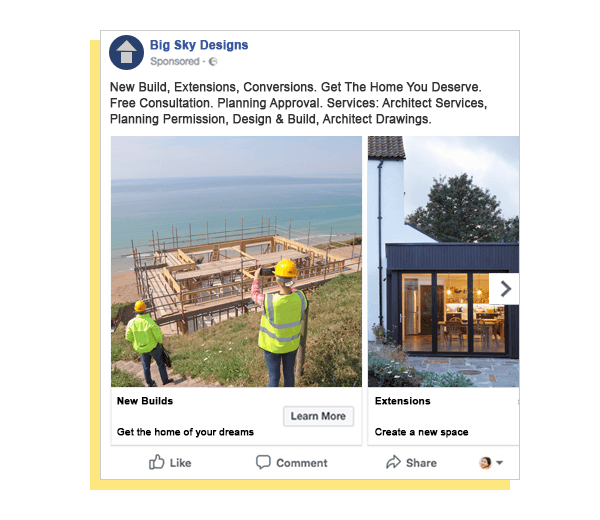 While Google is the most visited site in the world, 'Facebook' is the most searched-for word in Google, which shows the tremendous influence social media has. While you may not have time to regularly maintain a social media presence for your architect firm, Yell's experts will help keep you visible and engaged in spaces like Instagram and Facebook.
With our social media advertising packages, which form part of our Smart Performance solution, we'll oversee the placement of bespoke, crafted ads that will be shown to an audience that has been carefully targeted based on their interests, behaviours, demographic and, if relevant, location. This means your practice will benefit from boosted visibility and engagement, driving more relevant, qualified traffic through to your site.
Online Reputation Management for Architects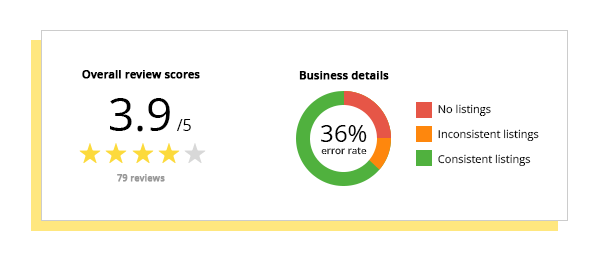 In the competitive architectural industry, prospective clients are extremely likely to search for online reviews of your company when considering your services. Whether they need restoration, conservation or a completely new build, it's important for them to know that you're a trustworthy and credible company to work with. This is why having a proven track record of high-quality work, as well as great customer satisfaction is essential for your visibility, authority and trust, and can be a major deciding factor when it comes to clients choosing you over a competitor.
Our Reputation Management services can assist you in achieving this by:
Listing your practice's important information on a range of websites and directories, synched with your Yell Business Profile, so you know they're up to date.
Granting access to a specialised online portal that consolidates your online reviews, making it easier for you to monitor and respond to client feedback.
Offering a social posting management system, so you can link your social networks into one accessible dashboard.
All of this will make it quicker and easier for you to engage with and respond to customer feedback and queries.
Google is the most visited site in the world, where most people search for products, goods and services. That's why it's so important for your architecture firm to be visible on search engines when potential clients are looking for services like yours. The higher your site appears for searches like 'architect near me', the more likely the user is to click through to your website and get in touch.
Yell's SEO services include a range of packages and options, but often start with auditing your site and feeding back with a detailed performance report. This, along with a Google Search Console audit, will show us where there's room for improvement, as well as the best keywords to target on your site.
We'll factor in the specifics of your firm, like location, services and specialisms, to ensure you're visible in the right places for relevant terms. If you prefer to work with clients in specific areas, we can use local SEO to increase your visibility in targeted geographic regions. With some careful, targeted optimisation and ongoing support from our SEO team, your site will see a boosted performance in search engines and higher traffic numbers.
Chris Birch, Director and Strategist at Entrepreneur Consulting Limited, explains how Yell Smart Performance multi-channel digital advertising has helped save time, drive website visitors, and maximise advertising conversion which has contributed to ongoing monthly revenues of over £9,000.
April 2022
Unlike SEO, PPC can start generating results almost immediately after your campaigns go live, which is why many digital marketing strategies favour an approach that integrates both options.
That said, it's still worth taking the time up front to establish your PPC campaigns carefully. Conducting thorough keyword research, creating compelling ad copy and establishing realistic budgets before you set your ads live will drive you the best results. Within a few hours of launching a PPC campaign, your ads can begin appearing in front of your target audience and driving clicks and bookings. When it comes to ROI (Return on Investment) however, it may take a while longer to see significant returns. For some businesses this could be as little as a few days or weeks, while for others this could take months, depending on how your business works.
Recommended reading
For more detailed information on the topics discussed here, here are some recommended articles from our Knowledge Centre
SEO
There are three significant streams of SEO – Off-Page SEO, On-Page SEO and Technical SEO. I've previously walked readers through weaving Technical SEO into the website foundations and considering On-Page SEO.
PPC
Let's begin this guide with what PPC really means and how it works. Pay-per-click (PPC) is a method of advertising your business online by paying for your advert every time someone clicks on it.
WEBSITE
Are you looking to promote your business online? With more people turning to the internet to find local businesses, having an online presence is essential (especially in the current climate). In this article, we look at the steps you can take to build your online presence.
If you are running a small business, learning how to leverage your time is essential. One great way to do this is by using a content strategy known as "Content Repurposing". In this article, we explore the power of repurposing content. What Is Content Repurposing?
Contact Us
Let's talk. You can call, start a live chat, or fill in our contact form and one of our friendly experts will call to help advise you on the best digital marketing for your business needs. We're here for you every step of the way.
1. All figures taken from Google Keyword Planner, March 2023