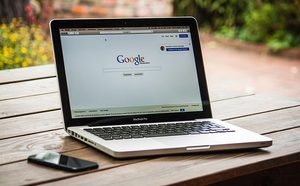 So you want to try out AdWords (Pay-Per-Click advertising) but have no clue where to even start and you've heard some horror stories of people getting it wrong?
Well here are 10 simple steps to get you advertising on Google to drive traffic to your website all in the very same day.
1. Go to Google AdWords and hit the 'Start now' button.
2. Get going – by creating your first campaign. Set a budget you're comfortable spending each day.
3. Then, choose your target audience. If you want to start with baby steps, keep network targeting to Search only, limiting your audience to Google.co.uk.
4. Pick the locations you wish to target. It's best to start local, say a 15 mile radius, while you're learning.
5. Now it's time to pick some keywords. Do some homework using the Google AdWords Keyword Planner so you can get a feel for what users are searching for. Pick your keywords based on your knowledge of the industry and the homework you did in the Keyword Planner. You can add symbols to your keywords to define their match type. + is used in front of terms to stipulate that they must be included in the user's search. [ ] is used for exact match searches and " " for phrases. Exact and phrase match types are more specific and are likely to result in a greater click-through rate (CTR), but will obviously limit the traffic at the same time, as less searches will meet the stricter matching criteria.
10 Steps to Getting Started on Google AdWords Today!
Click To Tweet
6. You need to tell Google what you are willing to pay for a click. Before you manually enter your default bid (e.g. £0.90 or more like £2.50?) check the Keyword Planner to understand what a competitive bid looks like in your industry's auction.
7. Set up your first ad and write relevant copy for each using the on-screen guide (as there's a character limit), use first letter capitalisation and avoid capitals throughout as it's against Google policy. Find some great tips on writing compelling ad copy here.
8. Select the URL (exact page) that best represents what you're promoting in the ad copy. Avoid just linking to your home page if possible, as you want to direct the visitor to the content they were specifically interested in from your ad.
9. Run through the formalities of choosing your preferred billing method e.g. monthly after the clicks occur (not before).
10. You now have a live campaign, so you need to monitor it, tweak it, and repeat… Use the insights you learned along the way to improve your campaign as often as possible, e.g. by setting up negative keywords for the stuff you definitely don't want to appear for (e.g. jobs is a classic one, unless you're in recruitment!). The good news is that Google allows you to, at the click of a button, 24/7 – you can pause or stop a campaign at any point if it all just gets too much (or because you're now too busy to deal with any more enquiries because your ad was so successful!)
Are you still with me or did I lose you somewhere between PPC, match type and CTR? If the thought of doing this yourself still fills you with fear, or you simply don't have the time to play on Google AdWords every week until you get it right, you can find an expert to manage it for you. Have a look at a list of approved Google AdWords Premier SME Partners – there are only a few in the UK, including Yell. If you want to dip your toe in the water first before you take a big PPC plunge, Yell can set up a campaign for you from as little as £50 per month.
Written by Tara Nixon & Matt Gill from Yell