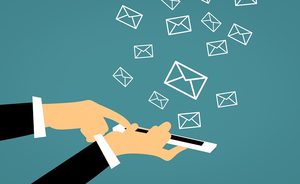 Months after GDPR took hold, many small to medium businesses are still grappling with the after-shock of this new legislation. One common consequence across the board has been the depletion – decimation for some – of email databases, as businesses in the EU were obliged to delete the contact details of anyone who hadn't actively opted in to receive email communications.
Those who didn't distribute an opt in email before the deadline may be unsure if they are still able to contact their databases, meaning that one of their communication channels with potential customers has been completely cut off.
So what now – is email marketing dead after GDPR?
Shrinking databases aren't necessarily a bad thing. If you're not actively growing a database it tends to shrink anyway as people gradually opt out, or abandon old email addresses.
Even if, after your GDPR opt in mail, only 10% of your original email database decided to opt back in, this means you're left with a smaller but far more engaged database – every member of whom cared about your business enough to click and enter their information again.
In turn this will result in a far higher email open rate and engagement rate – more of the people you're reaching out to will consume the content you're sending them, click through to your website, and convert.
If the other 90% didn't click to opt in, the chances are they weren't bothering to open or read your emails anyway – so you've effectively cleansed those people out of your list, and are now able to focus on people who genuinely want to hear from you.
So how can you rebuild your email database after GDPR?
Build on your newly cleansed database and continue to attract more of the same people – those who are likely to want to receive your content and engage with it.
The temptation might be to simply buy a new list from a third party, but this is never a good idea as the recipients on that list aren't necessarily your target audience.
Organic growth is key. Here are 12 ways to grow back your email database, focusing on quality over speed and quantity, and filling it with people who will engage with your brand.
Make your e-newsletter sign ups more prominent so it's easier for people to sign up. People tend to expect sign ups to be at the bottom of the home page so make sure it's there, but also on any other high-traffic and/or relevant page (e.g. contact us), either as an eye-catching pop up or just in a prominent position.
Use your social platforms to reach people who might wish to sign up. Tempt followers with the possibility of different, more exclusive, content – for example "Be the first to know about upcoming sales."
Run a competition that requires people to enter their email address to win. Not all will opt in but those who do will be more likely to engage with your email content anyway.
Offer incentives to sign up – many businesses offer a 10% off for new customers with email sign ups – or you could tempt with 'secret sales' and offer email subscribers a 24 hour head start on purchasing sale items.
Improve your content. Make sure your content is the best it can be to encourage people to want to read more, and share with contacts. This will also reduce the likelihood of recipients tiring of your emails once signed up. Experiment with different email formats and content types to see what kind of content gets the best response from recipients.
Have one dedicated email sign up page in your Contact Us or About Us dropdown
Collect email addresses at events (include a 'permission' column for their signatures, and include an opt in button on the first email you send them)
If you hold events yourself and issue tickets electronically, add an e-newsletter subscription checkbox. Big platforms like Eventbrite have this option, for which they charge a small extra percentage off ticket sales.
At the end of your e-shots make it easy for people to share the email with other contacts who might wish to sign up, by adding sharing buttons to social media etc. Add a subscribe button too, to make it easy for the new contact to subscribe to future e-shots.
If you have a bricks and mortar store or site where you meet customers, collect emails – and consent to be contacted – in person.
Add a subscribe or sign up button to your Facebook business page
Increase your blog frequency and add a link to subscribe to the e newsletter at the end of every post.
Got any tactics of your own you're using to build up your email database? Share them in the comments!
12 ways to rebuild your post-GDPR email database
Click To Tweet