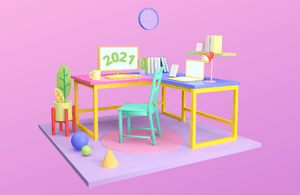 Fashion, architecture and design in general has always been massively influenced by (and influential on) culture.
Brands have to flex with the times. Not a rebrand, necessarily, but a nod to the changes around them. The best way to engage your audience is to absorb and react to the same experiences they're having.
It's still early in the year, so it's a good time to plan out how your brand is going to adapt to 2021. It may be a wild ride.
What's going on with design right now
1. Escapism
Everyone is sick of everything. The world we knew is gone, may as well mix things up and take some risks this year. Literally no one will mind. We could do with the stimulation, frankly.
Habito was ahead of the pack with that, introducing its trippy rebrand late last year. It was controversial and got a lot of discussion, which isn't a regular occurrence in mortgage broker land. The general consensus seemed to be: why not? Why not flying keys? Why not a nightmare dreamscape? Why are we even here?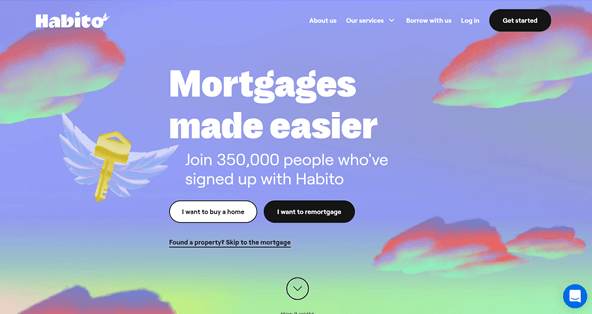 The latest brand to go out-there is Yolt, a personal finance app, releasing an amazing animated video featuring a psychedelic lizard. People are already demanding t-shirts. We need escapism right now!
These brand are both in fintech – a realm not known for its adventurous or creative nature. It's exciting that we're at a point where even traditionally shiny-safe industries are letting loose.
2. Graphic videos
No one can shoot ads right now – unless you're a brand with billions to spend on risk assessment and Covid consultants. That means we're going to see lots of videos that focus on graphics, animations (like Yolt's lizard) and text.
That's no bad thing. I'm already seeing some beautiful videos that give focus to quality copy. It's something most graphic designers can handle inhouse, so it's an affordable way to make video. I can personally recommend Vimeo, which has let even me – a copywriter – easily edit things like frame order and copy on existing videos.
Graphical videos also have better longevity than live action because you can edit them more easily as marketing messages change. If you're paying a studio for animation, the elements are reusable across your whole brand, making them far better value for money, too.
3. Evolution of graphic design
Most brands have been using flat design for many years now – it was a design trend embraced as cooler than previous attempts at rendering 'good' 3D effects.
But as we all focus on our graphics, I'm seeing flat-3D happen more and more. Beautiful rendering of depth in icons, using a kind of extra-realism.
It makes sense. We're living in virtual reality. All our interactions are flat-3D at the moment.
My focus is always on fintech, so I have another example of where even personal finance is pushing into something new. Revolut is a saving and investment app, and I've found their branding very safe in the past. Boring, to be frank.
But then – BAM – suddenly, they introduce these gorgeous flat-3D graphical elements and my attention is caught. This is the kind of design decision that can blossom into a new way of brand thinking. I've experienced that with something as small as introducing a fresh, new colour. Try things – they might just open up a whole world of ideas.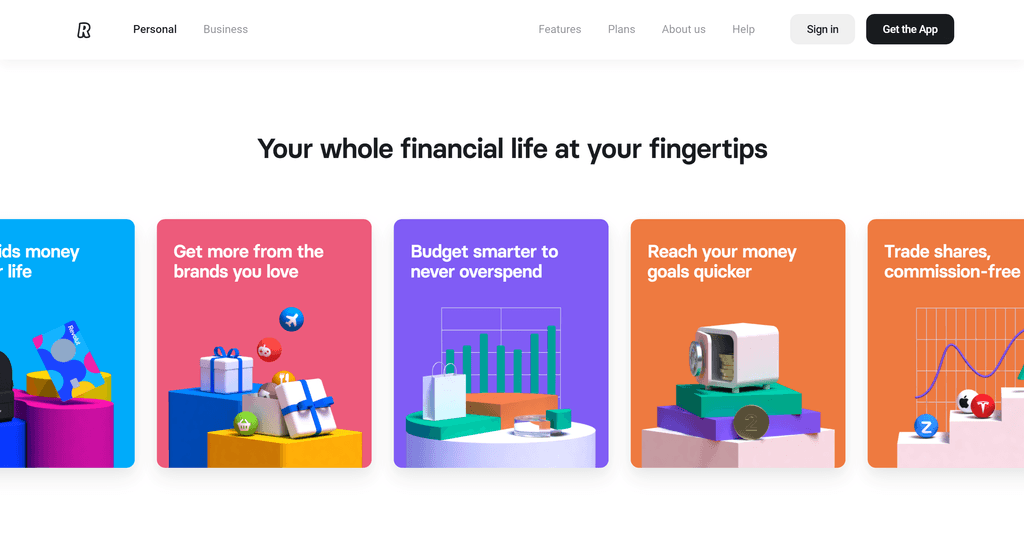 In 2021, we're being bold
We've already experienced one of the most challenging years a business can have. Your customers are ready for new things and they need a bit of excitement.
Spring is here – I can smell it – so let's try to look to the future and push ourselves with bold ideas. If the world of finance can do it, you can too.