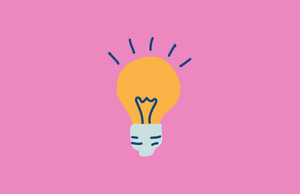 Sometimes, a creative brain hits a wall of overwhelm and needs a break to look at shiny stuff. It's the food that nourishes our creativity.
Whatever your industry, looking at marketing inspiration from other brands far and wide is great stimulus. I've got five websites for you to browse when you're stuck with marketing.
When that creative flame is burning low, turn to mucking about on the internet.
1. Browse snackable content about conversion tweaks
Marketing Examples has snackable content about tweaks that improve conversion. It's a long scroll of good bits from all over marketing: landing pages, rebrands, YouTube growth, you name it.
For copywriting inspiration, go to marketingexamples.com/inspiration. You can just scroll through the thousands of ads/headings/emails or you can hover to see what's making that piece of work WORK. It's a great source of browsable marketing inspiration, not matter how much time you've got.
2. Look through successful email campaigns
Peep the emails that convert from hundreds of brands. A much better alternative to signing up to every mailing list you see.
I find this website great for layout inspiration, which is what I most often find myself stuck with. Think there's only so many ways to lay out an email? Think again.
3. Scroll through ads old and new
Swipe file is filled with ads from the last five decades. You never know when the time might come to do an Ogilvy and write 1,000 words on an ad. You can dream.
And it's not just ads! You'll find about pages, price-based campaigns, event marketing, signup forms – you name it. The visuals of the last half-century's buying, all curated for you and your next pitch deck.
Tip: filter by format so you can get marketing inspiration for copy or layout on the specific project you're stuck with.
4. Spy on big brands' user flows
The nitty-gritty of getting a customer from one point to another can make you lose your mind. Getting out of the details and looking at pictures of other people's user flows – even unrelated to your project – could help you piece together the missing bits you need.
Pageflows has brands from Docusign to Bet365, and if I've learned one thing, it's that there's not a lot of difference between us all. A lot of shared goals, like onboarding or email signup, and a splash of branding.
5. Find marketing research
This site has all the research and analysis you need to be able to pull out a 'well, actually' during a review with your boss.
This one isn't quite as pretty and snackable as the others but that's because it contains the source science we need to make sure we're making work that gets results.
It may look dry, but we as creatives can be guilty of rejecting the really dense science stuff – when that can be the very stuff that will convince our budget-holders.
Use procrastination as inspiration
Gaining inspiration is fun, but it's also incredibly important for our creative brains to take time away from structure and just feed ourselves stimulus.
At the foundation of every great creative idea is a bunch of random connections that somehow converged in a weirdo's brain.