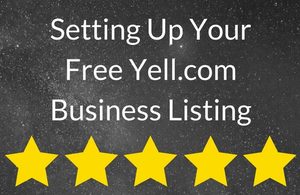 Online reviews are an important part of modern business. Paid marketing avenues are great and all, but the input of actual former customers is seen as far more objective – and as such – more believable to a new prospect.
Some people have become strongly reliant on this new online review culture, and many may check out a gas fitter's Yell review before calling them about a faulty boiler, or find a restaurant's TripAdvisor review before eating there. In this consumerist, always-advertising culture, nothing is more refreshing (and real) than the genuine input of an actual human being.
There are plenty of statistics out there that suggest that review sites are a great way to showcase good client experiences, and to generally score a bit of free (depending on the site you use) promotion.
92% of consumers now read online reviews.
68% say that positive reviews make them trust a local business more.
88% say that they trust reviews as much as personal recommendations.
Over half of people aged 18 to 34 say they trust online reviews more than the opinions of friends and family.
Source: Vendasta
Setting Up Your Yell.com Business Listing
If you want to start reaping the benefits of online reviews in your business, you can set up your free listing here on Yell.com – visit our listing page, fill in a few basic details and get started!
The process is fairly self-explanatory; once you've filled in your basic info and created a login, you will be directed to a page where you can add your company logo, a strapline, a bit of blurb about your company as well as your online and social links.
You can maximise your free profile by including some punchy, persuasive text to draw people in, and list your full range of services. You can add all sorts of useful supplementary information too, such as opening hours, payment methods, photos, current offers and any awards and accreditation that your company has received. If you run an online store related to your business through Amazon or Ebay, you can also link to those through your Yell.com profile.
After you have submitted all of these details to your new listing, our team will review it within 24-48 hours. Provided everything is fine, your listing will go live shortly after. You may also be contacted by one of our team to verify your listing and to see if there is anything we can do to help your visibility.
We provide a number of digital marketing services to boost your profile online (not just through our site) including website development, pay per click advertising and video production.
Growing your Reviews
Once your listing is live, growing your reviews is easy and can be done in either of two ways:
The first way is to find your Yell.com business listing page by searching for your company name on Yell.com, enter the town or city nearest you, and clicking on your business listing in the search results. Copy that page's web address and keep it safe – you can then create an email to go out to previous satisfied customers asking if they would be so kind as to leave you a Yell review, and provide the link for them to do so.
If you have a large list of former clients, you might want to send this email out through a bulk mailing service like MailChimp, but if you only have a few people that spring to mind, a normal email should be fine.
The second way to request reviews is directly through your Yell Business account – this is the account that you will have set up when you created your listing. Simply log in to your account, and use our "Request a Review" feature near the bottom of the left sidebar. Here you can send a Yell-branded email to your previous clients to ask for a review; you can either use the standard message provided or delete it and create your own. You can also see a preview of how the finished email is going to look.
When you do start to get reviews come through, remember to respond to all reviews, both good and bad. Make sure you're logged into your business account so that when you respond, your response will show as having come from your company directly. Check out our recent guide about how to respond to reviews.
If you come across a review for your business that you feel contains abusive or offensive content or otherwise contravenes our review policy, you can flag it for moderation and potential removal by clicking the "Report Content" link adjacent to the offending comment. Though it may seem tempting, never do this for any reviews you simply don't like; if someone has a legitimate complaint, always respond to them in a professional and helpful way.
Using your Yell Ratings to Promote Your Business
Once you have a few good reviews in the bag, you can use those reviews to help promote your business, both online and offline.
If you have an account manager with us, just get in touch with them and they can send you some free resources to promote your Yell rating offline – for example in your shop window or on your company vehicle.
You can add a "Review us on Yell.com" graphic on your website linking to your Yell.com listing. You can obtain the graphic on our brand guidelines page here, but please follow the guidelines about using our graphics wherever you hope to put them. The "review us" graphic can be found near the bottom of the brand guidelines page.
Best wishes growing your online reputation!
Interested in a free business listing on Yell.com but don't know where to start?
Click To Tweet
Where is your business listed online? How do you respond to reviews? Do you have any queries about what Yell can do for you? Please let us know down in the comments!