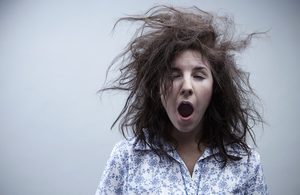 We can't all sell chocolate or fireworks, and for those of us trying to market unexciting but essential products (ventilation ducting, anyone?), it can be a real challenge trying to come up with regular, relevant content that will appeal to your audience without making them yawn.
The good news is, you don't need to resort to exaggeration, or overly-chummy casual language – you can make your content both professional and engaging.
Here are a few tips for creating blogs, articles, social media posts and other content that will engage your readers and get them excited about your product or service.
1. Identify a pain point, then work backwards
Rather than lead with the benefits of your product, position your content so that it addresses the needs of your audience. People are more concerned with their needs than your product's features, so your content automatically becomes more interesting to them when it centres around them. For example, a roof repair company might choose to lead with content focussed around "How to keep your home safe and dry this winter", rather than "Durable waterproof tiles."
2. Make life easy for your reader
Research has found that readers like content that requires minimal 'processing' – i.e. easily digestible and fast to read. Whatever your topic, ensure you deliver it in a palatable format which reduces 'work' for the reader.
Most readers like:
Well formatted pieces
Bullet points/numbered lists
Good imagery
Concise non-flowery language
Relevant, interesting content that 'fills a need'
3. More about list content…
List articles or 'listicles' appeal to readers for multiple reasons, not least of all for their promise of an ending; a title like 'Seven signs you're missing a trick with your recruitment strategy' indicates a finite amount of content with the promise of 'completion' (and we all love completing tasks).
List articles are easy to read and can be dipped into and out of, and while they can lack the depth of traditional paragraph-based articles, when it comes to attracting and engaging readers, list articles are hard to beat. For topics that require a little more substance, I'd recommend teaming a paragraphical article or web page with a list article – use the list article to involve the reader, and link from it to the fuller article to provide them with further reading.
A few examples of list posts businesses could create to create extra interest:
Hairdresser – 'Seven hairstyles that flatter ALL face shapes'
Plumber – 'Three plumbing tasks you can do yourself (and six you should always leave to the professionals!'
IT provider – 'Six signs its time to refresh your IT'
Mechanic – 'Three key steps to prep your car for winter'
Jewellers – 'Seventeen vintage-style engagement rings she won't be able to say no to'
Furniture shop – 'Eleven reasons you need to change your mattress right now'
4. Ask your readers a question in the headline
Preferably one relating to one of their pain points or business opportunities. This has the dual effect of instantly involving them in a potential conversation, and mirroring what a customer might actually type into a search engine (thus enhancing your SEO).
Here are a few examples of headlines with questions for different types of businesses:
Web agency – 'How can I convert more visitors into sales?'
Home furnishings company – 'What colour scheme is best for a dark living room?'
Kitchen designer – 'What's the best way to protect my wooden worktops?'
Marketing company – 'How much of my web traffic should be coming from social media?'
Garden centre – 'When is the best time to plant bulbs for spring?'
5. Add urgency and conviction to your headline
This positions you as a potential expert with something important to share, making the reader more likely to click and engage. To add urgency, consider using emotive language, and adjectives that convey importance.
A few examples businesses might use:
Home alarm system company – 'Crucial steps to keep your house secure while you're away'
Life insurance company – 'Would your family be provided for without you?'
Mechanic – 'How to defrost your windscreen safely'
What kind of content generates the best response in your product or service? Tell us in the comments!
Five Ways to Bring Dry Product or Service to Life – With Fresh Engaging #Content
Click To Tweet
READ MORE:
The Importance of Engaging Online Content