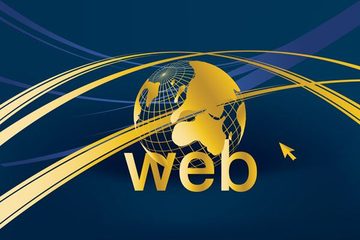 A successful business website needs three key ingredients:
effective design, with web pages that look good and make it easy to find what you're looking for
a way to attract potential customers to visit the site
content that helps you achieve your marketing objectives – for example, by encouraging customers to buy your products
A good web designer should certainly be able to handle the first of these – but what about the other two?
Attracting visitors with search engine optimisation
Getting customers to visit your website is a key part of your online marketing strategy. Typically, this includes search engine marketing, which could be:
paid advertising
'web optimisation', to improve how your website is ranked by search engines
Why good content is important
Meanwhile, content drives what visitors do when they get to your website. Whether you're aiming to strengthen your brand, improve service or convince visitors to place an order, good content is crucial.
Your online content has a vital role to play in search engine optimisation. An important part of the process is identifying key phrases likely to be used by people searching for what you offer, and then making sure that these phrases are used in your content.
For example, a dentist might want to combine a few key phrases (such as 'toothache' or 'dental implants') with their location, to attract customers looking for local dental services. A web copywriter could create online content based around these key phrases.
How does web design fit into this?
Website design goes together with both content and your search engine optimisation. The look and feel of a website should match the content, and good design can have as much of an impact on visitors as what you're actually saying. It's also important not to undermine site optimisation with design 'sins', such as designing the website in a way that search engines find hard to read. But the skills needed are different:
an SEO professional understands how search engines work on a technical level
a copywriter focuses on words and the impact they have on customers
a web designer looks at appealing images, layout and navigation
So can a designer do all three jobs?
Of course, an experienced website designer will be used to working with copywriters and designing to help with SEO. But that doesn't mean they've got all the skills you need.
To get the best results, you'll probably want more than one person working on your website. An obvious approach is to start by developing the online content – a website designer will be able to create a design to suit it. Or you can use a web marketing service that offers a ready-made team with the right combination of skills.