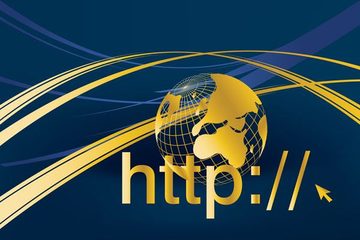 Adding e-commerce functionality to your website will allow customers to buy from your business directly over the internet.
Any business website is effectively an online shop window. However, it's up to you whether you want your visitors to be able to browse through what you have on offer and buy online.
For retail businesses
As a retail business, investing in an e-commerce website will open up your pool of potential customers to include the whole world if you wish. Many retail businesses today opt to sell only online, which keeps overheads down.
Remember, though, that you'll be competing with other retailers all over the world, so you'll need to budget for marketing the site intensively. Unless what you're selling is highly specialised, some skilful search engine optimisation will be needed to get onto the first page of results for your key search terms.
If you mainly want your website to attract more local people to your real life shop, it's still worth considering adding an e-commerce element. Many people use the internet to browse for products they're hoping to buy in person – so having your products and prices listed online may encourage people through your doors.
For service providers
While e-commerce may not be an appropriate way to sell some types of services, for many it's ideal. For example you can use an e-commerce facility to sell tickets to an event, to take bookings for hotel rooms or to take commissions for pieces of handmade jewellery.
Specialised e-commerce applications are available to sell some types of services online, so it's worth asking your web development team.
What are the potential disadvantages?
Don't forget that your prices will be displayed online on an e-commerce site. This isn't necessarily desirable for all businesses, as it will allow your competitors to see what you're charging, and potentially undercut you.
Bear in mind that adding details of all your lines to your website and keeping it fully up to date can be a major task, especially if you have an extensive product range.
You should also be careful if you're running a small or new business with limited capacity – there's a risk of being swamped with orders you can't fulfil.
Finally, any business selling online is subject to a host of regulations, especially if you're selling to customers overseas. You must make sure you understand ALL your responsibilities and any other issues before you start using e-commerce – for example:
how much VAT to charge
preventing fraud
customs and import laws
accepting payments in different currencies