We all know office technology can help a business run smoother but not all of us have the money to invest in virtual reality conferencing or remote access whiteboards.
But never fear, there are lots of products out there that can make your business more streamlined, adaptable, responsive and efficient. And you don't need to be a Silicon Valley tech entrepreneur to operate them… or afford them.
Digital Assistants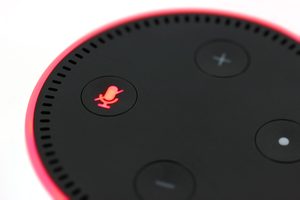 Wouldn't we all like an assistant that's ready to respond to our every need and take some of the pressures of every-day work life? If you can't afford a real personal assistant you might think you can't afford a digital one either. But with advances in AI, this doesn't have to be the case. Systems like Amazon's Alexa for Business are available on a pay-as-you-go basis for as little as $7 (£5) per month and can be used to schedule meetings, set reminders, keep up to date with to-do lists and integrate voice recognition with your current software and services.
Video Emails
Why not make emails more personal, fun and free of the misunderstandings that can happen in traditional messages? Applications like Vidyard allow you to record and send simple video messages which are encoded and playable on all devices. If you're the kind of person who finds it easier to express yourself verbally, video messages could allow you far more scope to communicate your ideas to employees, colleagues and customers, as well as saving you valuable time spent agonising over a keyboard.
Wind-up Shredders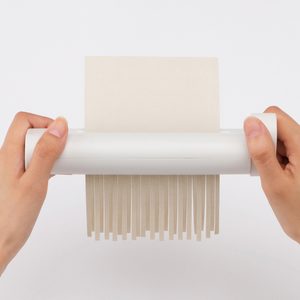 Ever had a sensitive document that needs disposing of when you're on the move? A wind-up shredder might be the thing for you. They're small, lightweight and portable, something you could easily carry around in a briefcase or shoulder bag, enabling you to dispose of sensitive documents securely no matter where you are. It might take a bit more elbow grease than a traditional electric shredder but it's definitely less noisy, takes up less office space and is kinder to the environment. Plus have you ever tried carrying a traditional shredder on the train?
Solar Window Charger
You can now charge your phone at work, home or even the local coffee shop using a simple device that sticks to a window and recharges via solar power. Great for people who travel a lot for their business. If you have employees all taking up sockets in the office and leeching your electricity bill, it might also be a wise investment for the business as a whole. Plus you'll be doing your bit for the planet. And people outside will wonder what all those weird things are stuck to the window…
Wi-fi Scanners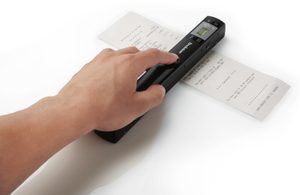 Now you can get a portable scanner the size of a hairbrush. Simply hold it over the document you want to scan then send the jpeg or pdf file to any of your wi-fi connected devices. If your job involves being constantly on the move with lots of documents that need to be electronically signed by other colleagues or customers, this could be the device for you. And you'll look pretty cool using it… probably.
Cartridge-free Printers
Does your business require large volumes of document printing? Does the printer always seem to run out of ink at precisely the worst time? These cartridge-less printers avoid the inconvenience of having to frequently change ink cartridges. You simply fill them directly with the ink. It also means you could save 90% on ink costs on average according to Epson, whose EcoTank was the pioneering design in this field. Although cartridge-free printers tend to be more expensive than their clunky cousins they definitely operate more cheaply – 2p for ten pages of printed black text, according to Which – so if your business is printing in high quantities, this could definitely save you money in the long term.
AirBar
Ever find yourself trying to swipe away a window on your laptop or desktop computer, or clicking on something with your finger? You may be suffering from touchscreen over-exposure, we're so used to touch screens these days that we sometimes forget other devices don't have that facility. The AirBar is a nifty device that turns your boring old laptop into a touchscreen device so you'll no longer look like an idiot in office meetings. You simply attach the bar to the bottom of your screen via magnets and connect it via USB. You'll soon be swiping away to your heart's content. It could also lead to enhanced interactivity during conferences, meetings and presentations.
Portable laptop monitors
If you or your employees need to be mobile while working with multiple applications simultaneously, the result can be a headache of flicking between screens and devices. Why not invest in a portable laptop monitor? There are a range of options in different sizes and resolutions but all of them are designed to be compatible with most laptop brands and to affix easily to your existing device. Headache relieved. Plus you get to feel like a high-powered executive even though you're just sitting in a van outside a petrol station…
These are all great, affordable technologies, and I'm sure you'll find at least one that will be useful to you. My best advice is to research – you can find all of these items easily online, so see how other users rate them and if the features are beneficial to you and your business.
Eight office technologies that could improve your business and save you money
Click To Tweet