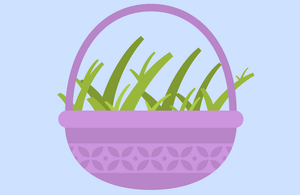 If you send any kind of marketing communications, you've probably heard about GDPR, the EU legislation on personal data that comes in next year.
If you haven't, check out this article explaining GDPR – even small businesses need to be getting very serious about how gather, use and protect personal information.
Otherwise, let's get into the fun stuff. Fun – with a side of GDPR.
3 ways to collect marketing permissions the right way
1. Quote or purchase forms
When someone becomes a customer or indicates their interest, you really want to be able to cross-sell products or engage them with surveys, offers and competitions. That requires permission, though, which is NOT indicated by them purchasing.
GDPR is super serious but that doesn't mean you should be asking for marketing permissions like a robot. As long as you're legally covered, try to ask in a way that helps your customer see the benefit. If you actually have great content you genuinely think they'd like, this is easy.
Example:
We'd like to sometimes send you information about competitions, surveys and new products we think you'd like. Tell us which ways are best for you.

Email [un-ticked tick box]
Post [un-ticked tick box]
Text [un-ticked tick box]
This way is still relying entirely on the person giving you permission (good!) but you're actually selling the idea. No one is going to tick those boxes if you don't make it sound worth it.
2. Website popups
If you've got something lovely to offer, like a discount, newsletter or white paper, you can use it to collect email signups. However, you have to be very clear on what will happen as a result of someone signing up.
They're giving you their email address so they can get the thing – whereas you're collecting it so you can send them material that will hopefully make you money. Make sure you don't mislead and you get proper marketing permissions to send them stuff other than what they asked for.
Website popups can be done manually (for example, with a WordPress plugin) or you can use a third party like Yieldify, which shows popups based on a user's characteristics and behaviour. These can include exit intent, which triggers a popup when a user moves towards the X to close the page.
Collecting email addresses this way is great because you're getting contacts from people interested in your vibe but not interested enough YET to buy. It's your opportunity to get your foot in the door with your ace content, trustworthy voice and incredible knowledge. Just make sure what you're sending actually is that good – otherwise you don't stand much chance of converting your list down the line.
3. Surveys
I'm super into these right now. I'd had lots of success with polls on Twitter and decided to try out a longer-form Google survey. I wanted the data but I also wanted the email addresses with marketing permissions.
So, I incentivised the survey with a prize. Anyone could answer the questions, but if they wanted to be entered into the draw to win a £50 Amazon voucher, they had to give their email address. In this scenario, this is acceptable. It's a give and take. It's also necessary; to pick a winner, I needed their details. However, I also needed to make sure anyone giving me their personal information also gave me permission to use it how I intended.
That meant: explaining why I needed the email (to pick and contact a winner), disclosing how I might use it in the future (emails about surveys, competitions and products I think they'd like), and getting express marketing permissions for that.
Whenever you're running a draw or competition (these have legal distinctions and you need to call them the right thing), you must have terms and conditions for people to find easily. Any survey I run, I also blog about it with a link to a page of terms. You can usually use the same wording every time (start and end date, how the winner will be contacted, conditions entrants have to meet) but make sure everything's tickety-boo before launching as changing terms after the competition has started is iffy at best.
A word to the wise on GDPR
Surveys, marketing emails, draws and competitions should also be covered in your privacy policy along with how you keep personal data safe. Again, if you haven't already looked into GDPR, read this post about what it involves before 2018.