Unfortunately making your business video is not the end of your video marketing journey. It's the start. Having made your business video (or had it made for you) we now have to put it to work. I want to talk about some of the ways you can do that. For those just starting out with online marketing, some of this will seem complicated. To help, I'm going to break down the ideas into simple steps we can all follow. I'll be looking at tailoring your video content, tagging your video for success and finally I'll be discussing some sharing schemes. With any luck, by the end of this article, you'll be able to give your business video a big boost.
How Do You Get Your Business Video Seen? Let me give you some help.
Click To Tweet
Tailored Content In Your Business Video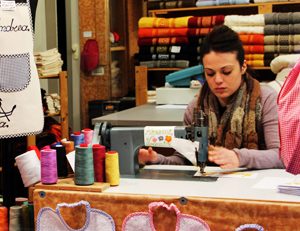 First of all, what do I mean by tailored content? Content can mean whatever is on a web page. Your video is seen as content, so is the text surrounding it and so is the image set you have used. But I am using this to mean the content of the video itself. The script and performances and everything that fills every frame is the content. When I make a video for a business I aim to make everything that appears on screen target our potential customers. You will almost certainly have someone make your video for you, but you need to be able to discuss this. It will enable you and your film maker to get the best value result for your investment. So let's break it down.
Your script needs to tell a story that appeals to your potential customers.
Think about who they are and why they buy your product or service.
Now create something that speaks their language.
Tell a story that caters to their concerns in a way that shows how your company will solve their problem. Show them the problem they have and show them how your business will solve it.
In your video use performers that your customers relate to.
Use background music that enhances the feelings you need your viewers to have in order for them to become customers.
Choose a video style that appeals to your target audience. Quick cutting and fast paced action may be the fashion for film makers but if you are targeting an audience of retirement age then that may be the wrong approach.
Add captions so that viewers can see what is being said. This is very important for getting click-throughs on Facebook.
Tagging Your Business Video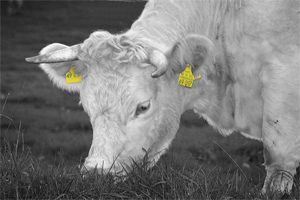 Tagging is the process of adding data to your video so that search engines will add it to their search results when people are searching for those terms. When you upload your video you will tag it. Be prepared with your list of tags before hand. You can always come back and add to or alter the list but we want our business video to have the maximum impact it can from the word go.
Once again I would always start with knowing who my customers are. Then I can research what their search terms would be. Knowing or being able to have an educated guess at what people will search for helps me to tag my videos. So if I'm a car exhaust specialist I am obviously tagging my video with the term 'car exhaust'. But I'm also tagging it with 'car repair' , 'garage', 'mot preparation', 'MOT', 'blown exhaust', 'exhaust noise', and anything else that is relevant. I would also be tagging with geographical information. That means I would be repeating a lot of those tags but with the town where my business is added. If my business is not located in a single place or I offer a service which is not bounded geographically I don't need those extra tags.
A top tip here is to try searching for the services you provide and see what the auto-complete options are in your search engine. This will give you a guide to the most popular search terms. That will tell you what you should be using for your tags.
Sharing Tactics
Here are five ideas to get your video out to as many people as possible and to the right people.
Share your video across all of your social networks. This seems obvious but let me explain. Don't just share a link to your YouTube post. Upload directly to Facebook to take advantage of autoplay. If a network does host video natively then upload it.
Share your video posts and explain to your followers why it's a good idea to watch it and share it.
Tag people in your post. If you've interacted with people on-line then tag them if they were interested in the kind of thing you are sharing. This gets them to look at your video and give it more attention than just something in their newsfeed from a site they follow.
Schedule your posts to coincide with when your customers are on-line. They are more likely to see your video and more likely to become engaged.
Use an emotionally engaging headline to get people to watch and share. Again this comes down to knowing your customers.
I hope this brief discussion of ways to get more people watching your videos has been helpful. Please feel free to comment below and as always, good luck.