It's that time of year again – time to dress up in spooky costumes, watch scary films and carve faces into pumpkins. No matter how old or young you are, Halloween is a fun day for everyone.
But there's more to Halloween than scary masks, pumpkins and sweets. Just like other celebrations and holidays, Halloween offers an opportunity for you to promote your website – and your business.
How?
By offering seasonal deals – discounts or offers that are only available for a limited period, like a long weekend or even just one day. It's current, it's fun and it gets people's attention immediately because your website looks different. There are different seasonal deals you can promote throughout the year – Valentine's Day, Mother's Day, Father's Day, Easter and Bonfire Night, to name but a few. Then there's all the bank holidays, different religious and cultural holidays, and events and festivals happening in your area. Oh, and not forgetting the daddy of all celebrations – the festive season.
So why are seasonal deals good for business?
Because they create a limited window of time for users to take advantage of the latest offer. It creates a sense of urgency because people don't want to miss out.
"Special discounts every Sunday? Meh, maybe we'll check it out next weekend…if we're not too busy. Hang on, special Halloween discounts for one day only? Better get down there today, we don't want to miss out!"
What's more, it shows your customers that you're updating your website frequently. There's nothing more off-putting than a site that hasn't changed since 2004. But if the first thing your customers see is a banner offering "special spooky deals for Halloween 2011", they're going to know that you care enough about your website (and therefore your business, and therefore your customers) to update it regularly.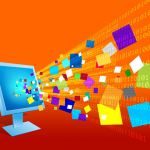 But I run a steelworks/skip hire company/car garage. How can I use seasonal offers?
You don't have to be a florist to take advantage of Valentine's Day, and you don't have to own a chocolate shop to make more money at Easter. With a little bit of imagination and creativity, you can come up with something special for almost every celebration, holiday or national event. A car garage could do something like this for Mother's Day:
"Give Mum a clean car this weekend – without having to lift a finger! 20% off our wash, wax and valet service for all mums – this weekend only."
Basically, we all love feeling like we're getting a special deal, and we all hate it when we miss out on a discount and have to pay full price. That's what seasonal offers are all about – limited period special offers that customers need to take advantage of now otherwise they'll miss out. And if you can link it to a holiday or celebration to make it seem even more current and add a bit of fun – that's even better.