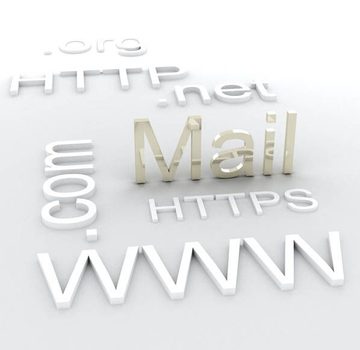 It's important to remember that no-one can actually buy a domain name. Instead, names are registered and effectively leased for a period of time. You'll need to renew your registration periodically for it to stay effective.
The cost of registering domain names depends on two factors:
the type of top-level domain (TLD), which is the part of the domain name on the right (such as .co.uk, .com. or .info)
any extra services that the registrar provides alongside the registration
How much does it cost to register a TLD?
As a very general rule, the law of supply and demand applies to registration fees for TLDs – the more popular the domain is, the more you'll pay. A .uk name typically costs about £3 a year, whereas a .com name can cost more than three times as much.
Highly specialised names such as .uk.com or .tv cost substantially more.
Most TLDs can be registered for up to ten years (two years for .uk names). You generally won't get a discount for longer-term registrations – five years costs five times as much as one year.
However, registrars sometimes have promotional offers, giving reduced costs on the first year or two of registration.
What additional services can I get?
Most domain-name registrars offer extra services such as emails, website design packages, hosting, e-commerce solutions and so on.
These are usually provided as an add-on to the basic name-registration fee – although some registrars provide 'bundles' which package a range of services together.
The contents of these package deals varies from registrar to registrar, so it's important to review them carefully before buying and make sure you get what's right for you. For example, you won't want to pay for a package that includes an e-commerce solution if you aren't going to have an online shop.