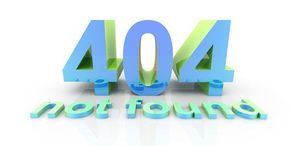 Building and launching your e-commerce website should be seen as part of a continuing process. You'll need to set aside time – or perhaps appoint someone – to handle the different kinds of maintenance required.
Updating and refreshing
The products on offer in your online shop will no doubt change, as will the prices, and you need to make these changes as soon as they become relevant. Product descriptions and photographs will also benefit from being updated regularly.
Making corrections
If there are any problems within the site – broken links, spelling errors, out-of-date information and so on – they should be addressed as soon as they are found.
Ongoing protection
You need to keep on top of continuing threats from hackers, viruses, scams and other online security risks. Be aware of any issues that might threaten the security of your site, and put in place the appropriate controls to deal with them.
Taking advantage of new opportunities
Social media and mobile internet devices have increased the opportunities for e-commerce. Facebook e-commerce (selling through Facebook – also called 'F-commerce') and m-commerce (selling through smartphones and tablet computers) open up new ways to sell products and services.
These systems of electronic commerce can stand alone, or be integrated into your e-commerce website as part of the maintenance procedure.
SEO maintenance
Part of your continuing e-commerce site maintenance involves reviewing and adding to the search terms on your site, to improve your chances of being reached by potential customers.
Who needs to do maintenance?
Maintenance needs to be done regularly, which is something you should take into account when your e-commerce store is being created. If you don't have time to do it yourself, you can either get it done by the website designer – which might be expensive – or by one of your employees, which might require some specialist training.
An e-commerce content management system (CMS) offers the most straightforward way of making changes.
Maintenance or overhaul?
One final point is that you should factor into your calculations the need for major site overhauls, which you should consider doing at regular intervals. This will ensure your site stays fresh and interesting, keep it at the forefront of technology, and get rid of any minor niggles that may have crept in over a period of time.