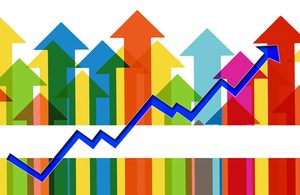 There comes a time in business when a percentage of your customers are reaching saturation point in respect of the goods they've purchased from your range. Without these sales your business may suffer. There's a fear of a possible decline in sales and/or the possibility that your customer will look elsewhere, perhaps to a competitor to continue to get what they need.
This particular issue presents many challenges to a business and must be faced at the earliest possible moment. This is turn provides the time to re-think, re-strategise and re-energise the sales force, hopefully with a minimum loss. To lose a sale is worrying, but losing a customer is a lot more painful.
Why?
It costs more money to replace an existing customer with a new one
Losing customers, especially to a competitor, makes them stronger and you weaker
Once an established buying pattern has been broken and a new one formed, it is difficult to entice the customer back to your business and you have to refocus your efforts on how to get more customers.
Against this backcloth, hopefully you can see how important it is to continue developing new products to compliment what you already sell. This may be from in-house product development or finding suppliers who can develop for you, under an exclusive agreement. There is also another way of continuing to earn money from existing customers, alongside the need to get more customers, even when you do not supply directly and you'll discover that later in this article.
How To Develop Your Product Range
Before fully delving into this topic, let's look at a great example and learn a few lessons. Let's look at the iPhone as a good example of product development, irrespective on your views of the product.
Mobile phone enthusiasts eagerly await September which is typically the date for the launch of Apple's latest offering. Here's the big lesson… Every year we read the reviews and then decide whether the latest phone is worth upgrading to. This is where there is segregation in the market between those people who will immediately upgrade to the latest model and those who will wait to learn more. It's almost become a fashion statement, especially in some circles, to have the most up-to-date model. Take note. This could be your market. This is an emotional purchase.
For others, practicality is the most important aspect. There has to be sufficient upgrades to warrant the investment. This is where I sit and hence the reason why I haven't upgraded for many years. Apple have tempted us every year with a "tick, tock" system of upgrades. What do I mean by this? Every year there are a number of new features, perhaps sufficient to tempt enough people to upgrade. And here's the big point. Every year, there is an opportunity to make a quantum leap and make the next product a game changer…one of those must-have gadgets that rips through the market and puts all of the competition so far behind. But, to date Apple hasn't done this.
Why?
Not wishing to become a market analyst, but perhaps there are times when good enough is really good enough. It's enough to generate significant sales and therefore provides more room for improvement the following year. In other words, the strategy is for perpetual refinement that brings waves of orders without a massive surge in the market that could cause significant issues with supply and demand. It's a controlled launch so that sales and delivery of the new product is manageable without requiring additional resource. It's also easier on the research and development process too.
The launch of a complete game changer device would change the landscape and make for unpredictable results. Yes, demand may outstrip supply and this then creates bigger headaches, especially in terms of supply. Additionally, when demand is significantly higher than supply, then there is always a danger that prices are driven higher. This is turn can alienate the customer, who at some point will switch off to the product and look elsewhere for a close alternative.
Product development requires customer, and especially user input. A product is purchased to complete a need of the buyer. However, how often have you returned to your customer after say 2-3 months, to clarify how your product has performed? If not, then why not? What are you assuming? How much key data are you missing?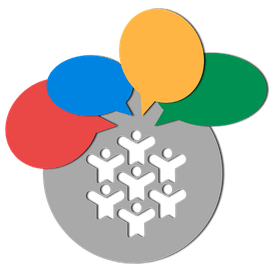 Customer feedback is vital to a business. It provides you with the evidence that you are making a difference in their lives with the products you sell. But it doesn't mean the product fulfils every need and want or whether the product meets their entire criteria. This vital information is where you can gain massive data for refinement or additions to the product that may possibly make it a game changer. Either way your version 2 etc is going to get attention and can prolong the life of the product, especially if your competition has an 'outdated' version.
Obtaining customer feedback can be challenging. Why should a customer simply give up their time to do something for you? They already have and use your product, what more do they need? Your task is to entice and make a customer feel both valued and appreciated. So, a thank you gift is a nice touch. Remember, their feedback can make a massive difference to your business, so invest a little up front as it could be worth it.
There are two main ways of gathering data.
Both of these methods work with differing degrees of success. For a survey, your questions need to be specific and push the reader to think long and hard about their reply. Customer forums have to be managed well so that you maintain a good, positive and engaging atmosphere. There is a danger in a forum that one or two negative comments can lead to a barrage of complaints.
The other method of enticement is to wrap the entire experience into a "product development package." This is where you ask your customer to be part of a mastermind team to upgrade the product. This means you keep them in the loop throughout the research and development and prototyping of the product so that there is inclusion at all times. This brings out more loyalty and engages your customer in a greater way than a forum can. Of course, there can be something good at the end of the process for them too without is costing a fortune.
There are ways to make money from your customers even when you cannot supply the product and you'll discover these in part two and part three of this article…
How To Sell More To Your Existing Customers - Part One
Click To Tweet
Save