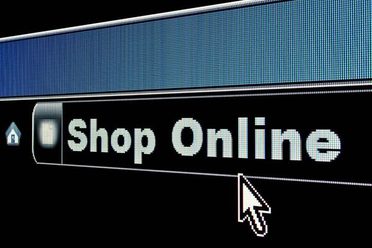 If you have an e-commerce store, your customers will expect to be able to pay for your goods and services online. As a general rule, you will either need to accept credit and debit cards yourself, or use a payment processing service. It's also possible to accept payment by direct bank transfer, especially in B2B transactions.
Accepting debit or credit cards in your online shop
You'll need an internet merchant account to accept debit and credit cards directly through your online shop. These accounts are offered by major retail banks and also by credit-card companies.
If you already take credit cards in your business, you should be able to add an internet account onto your existing merchant agreement. If you've never taken credit cards but have a good trading record, you should be able to set up a merchant account through your bank or one of the credit-card providers.
It will be less straightforward if your online shop is an entirely new e-commerce business, or you do not have a solid trading record.
Banks and credit-card issuers have very stringent requirements to prevent fraud. You will need to provide a range of information covering every aspect of your e-commerce strategy, including information about the products or services, supplier information, terms and conditions, trading history and your anticipated transactions by number and value.
You will also need to demonstrate – both to the credit card issuers and your customer – that you comply with Payment Card Industry Data Security Standard (PCI DSS). This is an international standard designed to protect cardholders' personal data.
Payment processing services
An alternative to accepting credit and debit cards directly is to use an online payment processing service (PPS). These enable you to accept payments by credit and debit cards, while some also enable you to accept payments by telephone. The PPS has the direct relationship with the credit card company, taking payment from the customer, and passing it into your merchant account.
There is usually a monthly subscription fee and a transaction commission, and although costs vary, this is not a cheap option.
The advantages of a PPS are that it can be set up very quickly, and you will not need to demonstrate PCI DSS compliance – although you should check that the PPS has this. Check what facilities are provided, and in particular check the settlement period – how long it will take for the payment to reach your account.