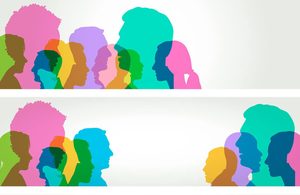 Market research can be so expensive and so time-consuming that we end up not doing any. We rely on our instinct and knowledge of our customers, rather than get real feedback from our target audience.
The instinct stuff is powerful, don't get me wrong. But sometimes, we need a larger volume of unbiased response to make a good decision about what to launch into the market.
The quantitative market research survey, mixed with the qualitative focus group and the specific feedback of user testing.
Why I'm using SurveyMonkey Audience for market fit research
We've probably all slapped together a survey with SurveyMonkey, but I'd bet it was to send to a few, already-identified customers.
SurveyMonkey Audience is a market research tool that gives you access to people who don't already know you. If you're intending to launch a product or new app and you need feedback in order to make an expensive decision, this tool is a great bet.
1. Survey size (and therefore pricing) is scalable
Surveys can range in size from 50 respondents at a set price of £3.50 per response (with UK filtering), which helps keep things affordable and doesn't over-burden you with responses if all you're looking for is insight, rather than data. Many market research companies will hit you with a much larger minimum.
Obviously, if you're after numbers to bolster a PR story, you'll need to pay more – and you can get a sample of up to 5,000 responses. If you're using SurveyMonkey Audience like I am – to get feedback on a specific visual – you're not going to need or want more than the minimum.
2. Targeting is UK-friendly
SurveyMonkey is an American company, so its default is US targeting. However, UK is available – it'll just cost you more. That said, once you've added the custom filter of UK, the amount you'll pay will also cover other custom targeting and sample size.
Without specifying a location outside of the US, your survey with no other filtering would cost you £39 for 50 responses. Once you've specified UK targeting, you're paying £175 for 50 responses, but getting a lot more besides location.
By paying for UK targeting, you can also have:
A sample size up to 50 – perfect for product or design feedback
Age weighting (like 10% under-25s and 90% over-25s)
Region targeting
Household income
Gender weighting
An amazing bundle, considering you'd have to pay the £175 for UK targeting anyway.
Surveys are super customisable
Because I want a mid-point between market survey, focus group and user testing, I need a bit more from a survey than just questions and answers.
I want to show my respondents screens from my app, which I'll then ask questions about to make sure I'm displaying information in a way they understand and like.
You can display video, links and images. Go multiple levels deep on questions depending on answers and ask initial fielding questions before the survey. Everything you need, basically, combined with access to thousands of people in your target audience.
Go specialised for feedback on brand names, ads and products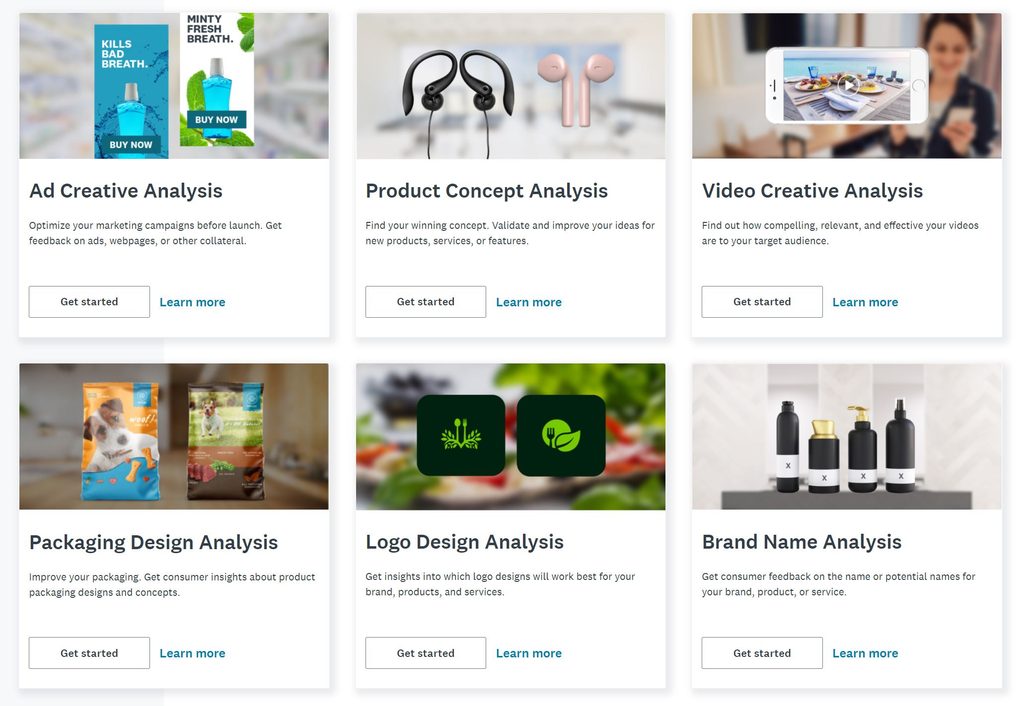 To save you the bother, SurveyMonkey has preset formats for more specialised market research. Test out a new logo, get feedback on a video and collect data that's suitable for exporting into an executive report.
The minimum sample size is 200, which is too many for what I need right now, and costs from £1,250. Yes, that's pricier – but still far less than it would cost you to go to a market research company. There's also the option of a SurveyMonkey subscription, if this is a tool you need on an ongoing basis.
Best thing? All of these options are so easy. If you're doing a fairly simple question format, it could take you just minutes to set up, even with your targeting preferences. In all my time trying to gather data to inform marketing decisions, I've never had such quick and easy access to the answers I need.
All without paying a market research firm.