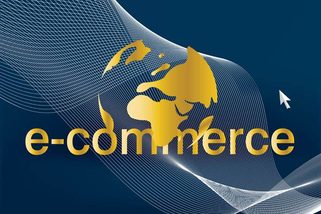 E-commerce can completely change the way that you do business, reducing your overheads, broadening your customer base and improving profitability.
To make the most of your e-commerce site, it's important to consider every part of the sales channel, from attracting customers to dealing with after-sales issues. If you make it easy for customers, you will improve your chances of success.
In setting up the sales channel, you need to think about:
Building your e-commerce storefront. This is where your customers find out about your products, and make the buying decision. Ready-made storefronts are available online, but choose carefully so that you get one that is right for your products.
The shopping cart. This is what enables the customer to choose and pay for products. The shopping cart software can be a standalone product or part of a complete e-commerce package, but it should make it quick and easy for customers to choose and pay, with completely clear information about any taxes, packing and transport costs. It should also enable your customer to print a detailed receipt, and also send an automatic confirmation to the buyer.
Online payments. Customers will usually want to buy with a debit or credit card. There are various ways you can arrange this – the main ones are to open a merchant account with your bank or credit card company, or use a payment processor such as PayPal.
Arranging fulfilment. If you sell physical goods, you'll need to organise delivery packaging and transport. It's possible to do this yourself, but you may find it simpler to use a specialist provider who can also handle warehousing and storage. If you sell downloadable products such as music, e-books or software, you will need special secure software. You may also need to consider password protection to prevent your product being copied or pirated.
Inventory management. You will need to ensure you don't overstock, or worse, run out of a product listed in your online store, making it impossible to fulfil the order. Special inventory software can help you track this.
Providing after-sales support. Give customers an easy way to ask questions, get product support, give feedback or make complaints, including returning defective products. This will enhance your reputation and encourage returning buyers.
Promoting and marketing your online store. You can use search engine optimisation, pay-per-click advertising, email newsletters and promotions, social media marketing and other means to help customers find your e-commerce store. Look at what other businesses do, and try to do it better.