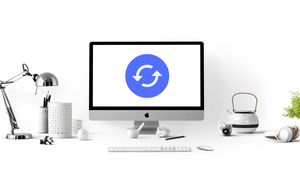 We all want our blog posts to achieve the maximum possible exposure in search engines for the longest possible time. But unfortunately, as time goes on, older blog posts can start to feel a little past their best.
However, there is hope for these posts, especially ones about evergreen topics that have a longer shelf life. Today, we're going to cover updating, revamping, and re-releasing older blog posts in a way that your audience will love – and should keep Google happy too!
Why Should I Update Older Blog Posts?
If you have a whole library of blog posts, chances are you know just how valuable a practice blogging can be. But when a blog goes live, that doesn't mean it should be set in stone forevermore. Even evergreen posts will need updating from time to time as trends and best practices change; regulations and software get updated and markets fluctuate.
Keyword usage is constantly changing too – the most popular keywords in your field may be significantly different now compared to when you first wrote your older articles. Therefore it makes sense to change older content to reflect the current search landscape. Also be aware of wider search trends such as voice search optimisation, which has led to a renewed focus on long-tail keywords.
Google tends to favour websites which are regularly kept up to date; it shows that their webmasters care about keeping everything in good order for their visitors. So keeping your older posts updated can be a positive SEO practice in itself!
And lastly, people can be a judgemental bunch – especially online. One out of date reference or piece of advice can send them running for the hills. Therefore, periodically reviewing your content means that your blogs can continue to serve both you and your audience to the best of their ability.
Which Posts Should I Update?
The answer here may depend on your own content strategy and wider marketing goals. If you've been blogging for a while, you're likely to have a mixture of evergreen content and more time-bound articles. It's generally easier and obviously more worthwhile to keep evergreen content updated, so that's what we're focusing on today.
But before you dive in, take a look at your website's Google Search Console data to see which posts are driving the most traffic to your site. From the Search Console Overview screen, click on "Performance", then scroll beneath the graph and select "pages". If you have some manner of conversion tracking through other platforms, you can also note which posts result in the most conversions.
Also, how old are these valuable posts? When were they last updated? Content "oldness" may differ wildly depending on your industry, but if they're older than a year or so then they might be due for an update.
Refreshing Older Content: 9 Practical Steps
Step 1: Read Through the Existing Post
Before we get our hands dirty, we need to know what we're dealing with – this step is especially important if you didn't write the post yourself. Carefully read through the article as-is and make a note of any areas that need updating, rewording, or correcting.
Step 2: Carry Out Fresh Keyword Research
Next, completely revisit your keyword research for the article as if you were writing the post from scratch. The keywords you've focused on in the post may still be the most popular and efficient, but sometimes fresh research digs up fresh opportunities. Google any new, attractive keywords that come out of the woodwork to make sure the results are totally relevant to the topic at hand.
Depending on how old your post is, the conventional wisdom on keyword optimisation may have changed in the interim. At the time of writing, SEO boffins Yoast recommend a keyword density of 0.5 to 3%; so run your current post through SEOBook's Keyword Density Tool to make sure that you're not going overboard on any single key phrase.
Also, take a look at your Search Console and Google Analytics data. Are people finding this post using a relevant keyword that isn't actually reflected in the post? Use Google Keyword Planner to gauge the general popularity of any new keywords – if they do seem to be commonly used, then go ahead and incorporate them into the updated text.
Essential Reading: How to Do Basic Keyword Research
Step 3: Check Outbound Links and Statistics
Check all statistics within your post for recency and relevance. You may be quoting data that was perfectly timely when you initially wrote the piece, but it may look a little dated nowadays. Seek out updated figures wherever possible.
Also, check over all outbound links within the post. Do they still work? Do they still take the reader somewhere relevant? As with your statistics, are there more recent or relevant resources that have been published in the interim? Double-check that you're still linking to the best possible resource for the task at hand.
Step 4: Review the Post's Title, Headers, and Hierarchy
With step 2's keyword data in hand, it's time to review the post's main title and any HTML subheadings within the post. Do they prominently feature keywords where it makes sense to do so? Does the hierarchy of HTML headings make sense within the flow of the article? Do you need to incorporate new sections or subheadings to account for updated info? Can the post's main title be improved in a way that may boost its appeal to your readers? Take a look at the blog post's meta description too – does this need updating in line with new keyword information?
If you do change the post's title, don't necessarily rush to change the URL "slug" as well. Google will see that your older URL no longer exists anymore and this can cause you SEO/search crawling problems. If you really need to change the slug, then always use a 301 redirect to permanently forward visitors and search crawlers from the old address to the new one.
Step 5: Elaborate Further
If you see that you've played down an important point or assumed that the reader knows more than they actually might, now's the time to elucidate further and provide more detail. But be careful about going on too much of a tangent – if you pull too much focus away from the main subject this can confuse search crawlers when they come to scan your updated page.
With your edited body text to hand, review steps 3 and 4 just to make sure any new or edited content still fits the headings and hierarchy, adding new headings or moving paragraphs around to best suit.
How do you refresh older blog posts with a view to growing your audience and keeping Google happy? Let's find out…
Click To Tweet
Step 6: Review Your Internal Linking
Take a look at the other posts on your blog (or indeed content of yours on other platforms like YouTube) that have been published since you last amended the article at hand. Does your revamped blog post touch on or refer to topics you've covered in other content? If so, link to this content within your edited post where it feels natural and relevant to do so. Interlinking relevant pages within your site gives search crawlers a picture of how different pages and ideas relate throughout your site.
Step 7: Add Images and Multimedia
Take stock of the current visual media within your post. Even the simplest of visual improvements can help keep visitors on your page for longer – breaking up large chunks of text with line breaks, spacing out concepts with relevant imagery, or even embedding a video. All are great ways to keep the reader's interest and to keep your dwell time high.
Graphs, infographics, and illustrative examples are all potentially valuable additions so long as they're appropriate and helpful. Even quotes and statistics can be presented in eye-catching ways to help break up the body text. Add keyword-rich alt text to all images where necessary – it can help with SEO and provides valuable accessibility benefits to people who use screen-reading software.
Step 8: Make Your Post Easily Shareable
Naturally, we all want our readers to share our blog posts far and wide for maximum exposure. One great way to encourage social shares is to include social sharing functionality prominently within your page. If you use a CMS like WordPress, installing social media sharing buttons and functions is really easy. The AddThis plugin offers functionality for a variety of social and messaging functions, so it's well worth a look.
Step 9: Finalising Your Tune-Up
Now it's time to give a final once-over for grammatical errors, typos, and general readability. Remember to check out your newly updated post on a mobile device to make sure all text and graphics will look great for your mobile visitors too
You may also want to amend the publishing date, or include a "Last Updated" date near the top of the page to signal that the post now contains fresh information.
And that's it! Hit update and you're ready to go!
Do you have any further tips for updating older blog posts? Please share them down in the comments!