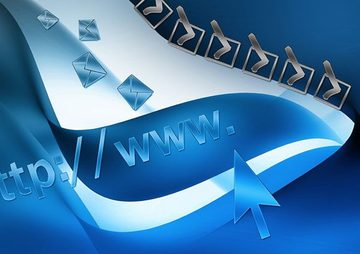 Choosing and registering a domain name is relatively straightforward, although there are some restrictions. In particular, the name you choose must be:
unique – for example, you can't register 'yell.com' as it already belongs to someone else
truthful – names which deliberately mislead potential customers are illegal in most countries
There are also restrictions on which top-level domains (TLDs) you can register for – the part of the name on the right (eg .com or .co.uk). For example, you often can't use a sector-specific TLD if your business isn't a member of that sector.
Registering your name
Once you've chosen your name, it can be registered. There is a wide choice of companies who can register domain names for you, but in the UK it's a good idea to choose a member of Nominet.
Choosing the registrar is an important decision, and it's important to do so carefully:
Shop around, check what the costs are and what's included, and make sure there are no hidden costs.
Look carefully at the registrar's terms of business, and particularly whether you can move to another registrar or server and what the charges are for this.
If you've never registered a website name before, get recommendations from people you know who do have website registrations.
Make sure the registrar can deliver the after-sales service and support you need. Check whether you're dealing directly with a registrar or with an agent, and check that they have a UK address.
When you've chosen a registrar, you should be able to check the availability of your chosen domain name on their website. At this point they should list:
the different TLDs that are available, and which are already taken
pricing options for the available domains, including the registration period available (from one year up to ten, depending on the TLD)
alternative suggestions, such as different spellings or hyphenations
Domain name registration and privacy
When you register a domain name you'll need to provide a name, address and other contact details. This will then be entered into a publicly-available database, and can be found by people searching for the owner of a particular domain name.
If you're not happy with this, your registrar might be able to arrange for the name to be hidden (by putting up a 'dummy' address, the equivalent of a PO Box) – although they might charge a fee for this
Re-registration
All domain names need to be periodically re-registered. Most names can be registered for up to ten years, but a co.uk address currently needs to be re-registered every two years.