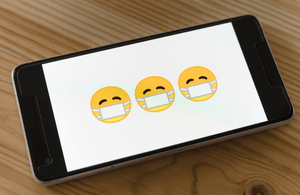 A combination of technological advances and the spread of the coronavirus pandemic has caused many businesses to move online. Additionally, new services and methods for digital delivery have become available and a huge increase in new technologies to improve customer service has been introduced.
Drones, contact-free sales and delivery services have been introduced through the use of AI chatbots, automated response systems have vastly increased. Digital processes suited to both you as the merchant and your customer base, can improve the buying process from the first point of customer contact right through to confirmation, shipping and aftersales care.

What Makes For a Good Customer Experience?
Whether online or face to face, customer service is crucial for a successful business. A customer's experience can dictate whether they return, make a purchase or spread word of mouth feedback about your business. Think about what you like yourself from previous shopping experiences and what's made you return to specific businesses or brands. Are there any experiences that stand out? Unfortunately, bad or negative experiences are more likely to spring to mind as those are the situations that make us bristle or feel uncomfortable.
Sometimes putting ourselves in the shoes of the customer can allow us to experience what makes for a positive experience. For example, good customer service, prompt replies to queries, an easy shipping and returns service, resolving an error such as the wrong item being dispatched or being delivered in a faulty condition, or simply helping someone find the right product or service in the first place.

How to Use Digital to Your Advantage
Put simply, having a digital presence is crucial for all businesses. Even if you don't have an online presence, don't have a website, or have no idea how or where to start with getting your business online, there are some simple ways to get digital into your customer experience at every virtual touchpoint:
Tell your friends and family about your business and ask them to share the details on their social media channels.
If you're already on social media promote your business through Facebook Pages or groups.
Set up a simple website and matching email address.
Get a business listing on local directories.
Join business forums and take part in online socials and Zoom meets.
Ensure your website is mobile optimised.
Create a mobile app.
Introduce a chatbot onto your website or app for customer service.
Digital Processes
Introducing digital processes behind the scenes can also greatly benefit the customer experience. Streamlining your business processes and being organised with admin and payment details and processes will create a better customer journey for anyone buying online. Software, online tools, apps and plugins can get your finances organised and the customer service related to payments automated, including pre-written messages saying thank you for purchasing and links to feedback surveys (which can also be completed digitally using software or specialised websites such as SurveyMonkey).

The Value of Digital
To get the most value out of digital, it's important to add digital processes into your marketing and business strategy as a priority, but whilst always keeping the customer experience in mind. There's no point in introducing the most up to date software and systems if it hinders the customer experience or is so different from what your demographic is used to that in future they'll turn elsewhere.
Don't fall into the trap of thinking digital means a less personalised service. Automated or digital can mean easier, slicker and more effective but can also give a personalised experience. Using a chatbot for example and replying to messages quickly with personalised replies provides a unique benefit that your competitor may be lacking. This can also be compounded if you've done your research and know the favourite platforms and devices your clientele use to find you and ensuring your business information is readily available across all channels.
Read these tips and tricks on how to transform customer experience using digital technologies.
Click To Tweet
A digital customer experience doesn't mean an entire overhaul but can be achieved by slowly and organically by introducing new systems and processes into your business over time. Always bear in mind that the best customer experiences come from personalised service, a true understanding of your target demographic and utilising the right and relevant digital options for both your brand and patrons.