How to Write a Homepage that Grabs Attention
Does your website's homepage grab the attention of visitors as soon as they arrive and make them want to stick around to find out more? If you're not sure, read this article for some essential tips…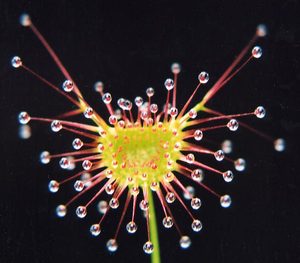 If you're thinking of refreshing your website, one of the most powerful changes you can make is to give your homepage a makeover.
Of course you'll want it to look beautiful, so you might want to think about getting a designer to work their magic, but the words you use are equally as important as the visual appeal. What you should aim for is 'sticky' content that captures people's interest enough to make them stop and read more then dig deeper and explore other pages.
Keeping tabs on your visitors
Before you think about changing your homepage, it's important to consider how you're going to monitor any resulting change in visitor behaviour. If you don't currently have a way to do this, adding Google Analytics to your website is easy to do. The visitor statistics it yields will give you valuable and fascinating insights into who's visiting your site and what they're doing once they get there.
It's worth checking how visitors interact with your current homepage before you make any changes. Then, once you've uploaded your new, improved homepage, keep an eye on the statistics to see how users' interactions with your website change. Bear in mind that it may take a few weeks for Google's crawlers to register your new homepage content.
So what makes a good homepage?
Eye tracking research has revealed that people's eyes automatically go first to the top left of a web page. In fact the upper left-hand section of the screen gets most attention, so use it wisely.
Rather than starting with 'Home' or 'Welcome to…', think about using your homepage heading to summarise what you do and how you help your target audience.
Incorporating targeted keyword phrases into this and your other headings and subheadings will help to bring the right people to your website in the first place.
Once people are on your homepage and you've sparked their interest with your heading, you might want to give them a bit more information, setting out in more detail what the website (or your company) is about. This will reassure your target audience that they've come to the right place and, incidentally, help to deter timewasters. Including links within this description to other relevant pages, particularly a prominent one at the end, is a great way to start drawing interested people into the site.
Elsewhere on the page you can add further links to key pages from feature boxes, designed to address specific needs. Posing questions focusing on problems customers often approach you with can work well. For example 'Struggling with high heating bills? We can help you make your home more energy efficient. Find out more…', linking to a page on draft-proofing or insulation services.
These links all serve an important purpose – making it easy for visitors to find the information they're looking for.
As always when writing for the web, focus on keeping your content concise, to-the-point and easy to read. Keep sentences and paragraphs short and don't use complex phrases where simple ones would do.
Make it easy for people to get in touch
Once you've sparked the interest of a prospective client, you want to make it as easy as possible for them to get in touch. You might want to include your phone number at the top as well as including at least one 'contact us' link in your copy.
Don't let it go stale
Once your new homepage is live on your website, don't forget to check your visitor statistics from time to time to see how people are responding to it.
Over the coming months, feel free to experiment and try new ideas, for example changing the headline, or adding new, topical banner content or feature boxes directing people to relevant pages. If you've added a new service, for example, or want to highlight one that's particularly relevant, like help completing tax returns in the run-up to the deadline or winter car safety checks, use your homepage to promote it.
If your homepage feels dynamic it will encourage people to come back and visit your site again, and Google loves websites that are updated regularly.
Discover how to make your homepage irresistibly sticky
Click To Tweet