With uncertainty looming over the country and the inevitability of Brexit negotiations commencing soon, this leaves us all in a quandary whether we should be taking some action, or join the masses and wait and see what happens.
Opportunity is sometimes presented with the strangest of wrappings. Brexit could be the opportunity your business needs. Some business owners will only tread where others have already walked. There are very few trailblazers who literally forge ahead and create new paths to success. These are usually the highly successful achievers. Is this what you want for your business?
So, here we are, standing at a crossroads. Do you stand still and see which way the traffic is moving? Is the road they take the right one for your business? Or, do you look both inwards and outwards and use what you know to potentially create an alternate reality, a new road where you build it and drive along it without any other traffic in sight? If so, how can this be achieved?
Study your market
Breakthroughs happen in business because somebody is prepared to understand the frustrations of their customers better than any competitor. This is achieved by working with your customers or clients to understand which areas your products and services deliver well, and those grey areas which could be improved, if it was agreed that there was perceived or real value in this.
Within every market there are the baseline products or services, the middle ground and the premium/deluxe versions. I appreciate this is a simplistic way of looking at products and doesn't always fit with services. However, most service-related businesses segment their client base and therefore have the capacity to offer a more personal service to their established "A" clientele. By understanding that there may be different standards in product or service, where does your business currently fit? Are you manufacturing or providing base-line, middle ground of high-end products and services?
So far we've skirted around, looking at your products and your customer base. Before taking a micro approach, let's go macro. What is the industry talk? What is your industry association or governing body saying? Is there a particular voice in the industry, other than the governing body that speaks well, makes sense and appears to be leading or pushing the industry in any particular direction? If not, is there an opportunity for you to become known as this voice? There's always a way for you to make it happen, almost being the celebrity in the industry. Leadership here may elevate your position and brand in the industry.
Innovation may be the answer…
There is sometimes confusion surrounding the word "innovation." This does not mean invention in the strictest terms. Innovation is the idea behind improvement. Innovation has many forms and can be used to transform a business. Let's take a look at a variety of ways in which you can innovate…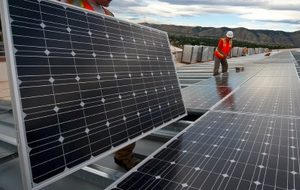 Products – if you manufacture a product, here are a few questions that may or may not be relevant to your business, but I'm sure you can find a way to adapt to fit.
1) How can we make our products greener?
2) How can we reduce production time by 20% or more?
3) How can we reduce the packaging and yet still provide the best protection for the product?
4) How can we reduce delivery times?
5) How many ways can we re-use or sell our waste?
6) What can we do with packaging once the product is delivered? Can it be re-used?
7) How do we increase the value in the eyes of our customer?
8) How do we add more usefulness to the product?
9) Where else can this product be used if it could be adapted or an adaptor added to give it dual or multiple uses?
10) Is there potential to take what the product does well and make it another 20% better?
11) Is there a way of creating a super deluxe version? If so, what additional tools must it have and how many more jobs must it be able to do?
12) If the product goes wrong, how can we improve how we respond, and shorten the time to the product working again, wherever the customer is in the world?
From a business perspective, and this will also apply to service industries, here are a few questions that may open the door to innovate?
1) How can we arrange our business in a way that is so unique and efficient to the industry?
2) How can we reduce the process of delivering the service, allowing for industry regulations/regulatory body requirements?
3) How can we train our team better than our competitors?
4) How can we recruit new team members better than any of our competitors?
5) How do we retain our team members for longer?
6) How do we organise our business better whilst still segmenting our customers, to provide them with a superior service?
7) How do we get our clients to provide more testimonials?
8) How do we get our clients to provide more referrals?
9) How do we get our clients to review more often?
10) How do we increase the value our clients receive and ensure they know about it?
11) What would we want our clients to say about us and how can this be achieved?
12) How do we provide more add-on options to our current offering?
As you can see, when you ask good questions, this opens the mind and has you thinking in different ways. The final few questions in the services sector were innovating your sales and marketing.
Is Innovation The Key To Success Post Brexit? How can you innovate?
Click To Tweet
Summary
Whilst it is easy to continue doing what you're always done, especially with this cloud of uncertainty overshadowing your business, and possibly the industry too, opportunity is still out there. By innovating now, you could easily be setting up your business for huge success when the UK has left the EU in whatever shape or form this will take.
Being leaner, fitter, brighter, more innovative could be your greatest asset when trading in the post Brexit market(s). You may have discovered multiple ways to use your existing product line, possibly with some adaptation, which means you can enter and trade in new markets in a unique way.
The good news is that there are many tax breaks for innovation too. Your accountant should be able to advise on this. There are companies that also specialise in tax for innovation that does not require masses of work to process a claim, so you have the option to use one of these companies if your accountants have little knowledge on the subject. Many will advise you not to bother applying and this could be costly. Take advice and then check these companies who may be able to save you a fortune on tax. By the way, as I write this article, some of this money can be backdated three years.
Opportunity is already here for the smart-think entrepreneur. Use innovation as an ongoing tool in your business, keeping your eyes and ears open for problems. Wherever there are problems, your ability to apply innovative solutions may be your greatest asset and opportunity. Good luck.