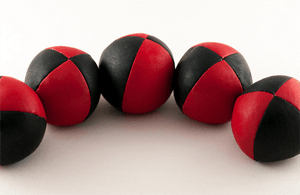 Integrated marketing campaigns consisting of activities across multiple platforms and/or media can be more successful than one-off projects. With multiple activities on the go you increase the changes of creating business and growing your customer base.
However, integrated campaigns require a lot of work and planning to keep everything on schedule. Integrating your marketing involves a lot more than delivering a single brand message out to multiple channels – it involves delivering individually tailored messages to each channel at the optimal times.
An integrated campaign could be as simple as an email survey followed by the creation of an infographic displaying the data accrued, finished with a press release promoting the results. But even simple campaigns can come unravelled without proper management of each task.
So how do you keep those balls in the air?
Good planning and strategy
An integrated campaign is likely to crumble when it isn't backed up by a solid strategy accompanied by a detailed programme of activity. A strong strategy from the start will ensure you and other members of the team all understand the motives behind the integrated campaign, use the same tactics and aim for the same outcomes. A programme of activity is crucial, as it provides a single reference sheet for every activity with prospective dates for completion for each. A Gantt chart is a simple but thorough method of recording every activity along with the relevant task manager. By using such a planning chart you can plan all activities to ensure a streamlined campaign, preventing 'bunchings' of tasks, which can put stress on the team, create resource problems and lead to mistakes.
Appoint a campaign manager, even for small teams
It sounds obvious but having one designated manager of the campaign planning and execution can be key to keep everything flowing. The manager oversees the completion of tasks in line with the activity chart to avoid overlap, and members of the team can approach the manager with any issues to forestall mistakes ahead of time.
Execute each task well
Make sure each task manager is fully clued up on the audience and aims of his or her particular activity, and instigate a check system prior to delivery. Set reminders for task completion to ensure the team sticks to their deadlines.
Measure as you go
Measuring your marketing campaigns is always crucial, but whereas some people wait until a campaign is completed to measure the impact of each segment, if you do this as you go along it can help to predict any issues in following tasks. For example if your first campaign segment was a customer survey but a review indicates that not enough people responded, visibility of this will enable the campaign manager to distribute the survey via another platform to reach the necessary number of recipients, and to adjust the schedule accordingly to keep the programme on track. Schedule regular reports after each task to feedback into the on-going campaign.
Work in sync
If you're outsourcing any part of the campaign to a research company or marketing agency, ensure they're working in sync with your in-house team. Provide them with a copy of the strategy and schedule, and instigate regular checks and feedback to keep content, branding and delivery consistent.
Digital #marketing and #PR campaigns: how to keep those balls in the air @YellBusiness
Click To Tweet